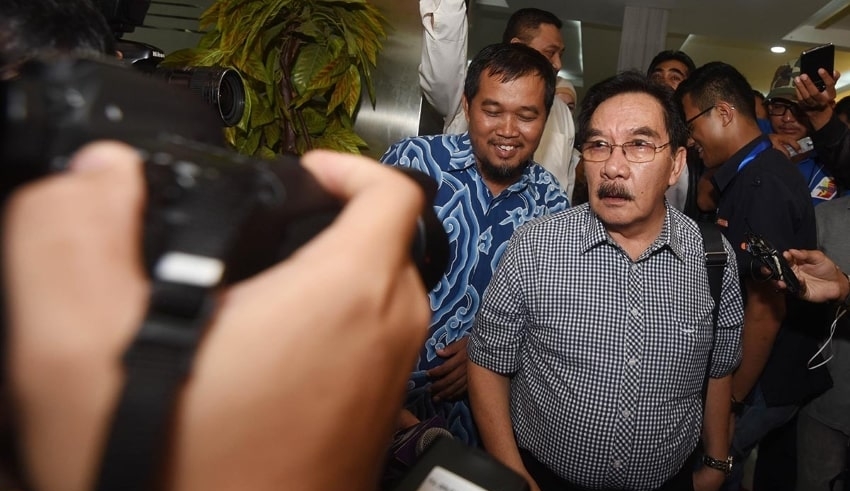 The Bank Bali scandal which happened more than 20 years ago still left some questions to be answered. The scandal occurred in 1999 when Bank Bali chief, Rudy Ramli, was coerced to pay an illegal commission of Rp 546 billion to a private company in which the money would then be used to support the previous president, B.J. Habibie's re-election bid.
Recently, former Corruption Eradication Commission (KPK) chairman Antasari Azhar has asked where the Rp 546 billion seized as evidence in the Bank Bali graft case has gone and has urged authorities to ensure the security of the state funds.
The funds, known to be seized in 2009, were supposedly transferred to an escrow account in Bank Permata.
"To every party who puts their attention to this case and for the eradication of ongoing and future corruption, I personally ask whether it has been executed." said Antasari.
As the investigator and the general prosecutor of this case, he regrets that this case ended up with a mess.
"What investigators – whether they are prosecutors, the KPK, or the police – need to keep in mind is that the retrieval of state funds should be the priority," he said. He also stated that transparency is a must, as the funds should be seized for the country and not shared for personal uses.
To determine whether the ruling had been put into action, Antasari called on the police to question the head of the South Jakarta Prosecutor's Office at the time, Deputy Attorney General Setia Untung Arimuladi, who is now sitting as Vice Attorney General.
Antasari was recently questioned by the National Police's Criminal Investigation Department (Bareskrim) about the graft case, particularly in regard to the escape of graft convict Djoko Soegiarto Tjandra, who was sentenced to two years in prison for his involvement in the scandal.
In 2000, Djoko Tjandra was investigated however South Jakarta District Court declared Tjandra free from all charges. Judges said although the prosecutor's indictment of Tjandra's actions were proven legally, the action was not a criminal offense but a civil action. General Inspector Napoleon Bonaparte along with businessman Tommy Sumardi are set as suspects as well.