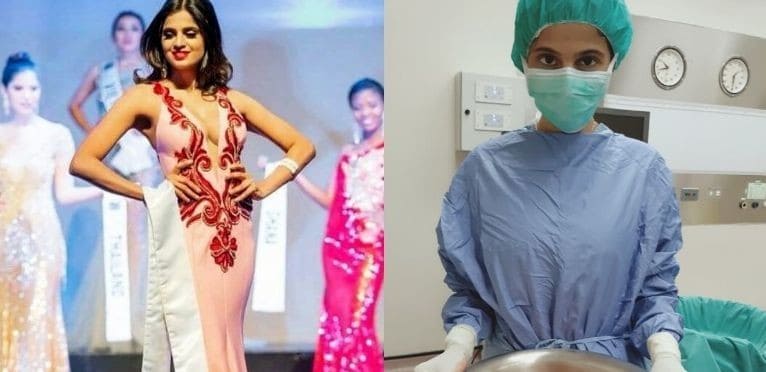 KUALA LUMPUR – Miss World Malaysia 2019 finalist Dr Nisha Thayananthan is now on the frontlines fighting against the deadly Covid-19.
The beauty queen doctor from Hospital Putrajaya is helping the country curb the spread of the infection by treating the needy who are affected due to the pandemic.
Dr Nisha have been seen driving to various locations in Kuala Lumpur and Seremban delivering essentials items such as rice, cooking oil and milk to less fortunate groups affected by the outbreak.
"It is always better to give than to receive. My parents are my biggest inspiration and have always encouraged me to help the less fortunate, and I've been involved in humanitarian mission for quite some time now."
"Most of the times I help out from my own pocket money and often use my days off by engaging in charity. My mother manages a home for the elderly as well as a shelter for abandoned pet animals in Petaling Jaya." she added.
She urged the public to continue staying at home while the front-liners are curbing the spread of this infectious disease. If you're interested to donate in cash or kind to help the disadvantaged affected by Covid-19, you may contact Dr Nisha via email at [email protected]