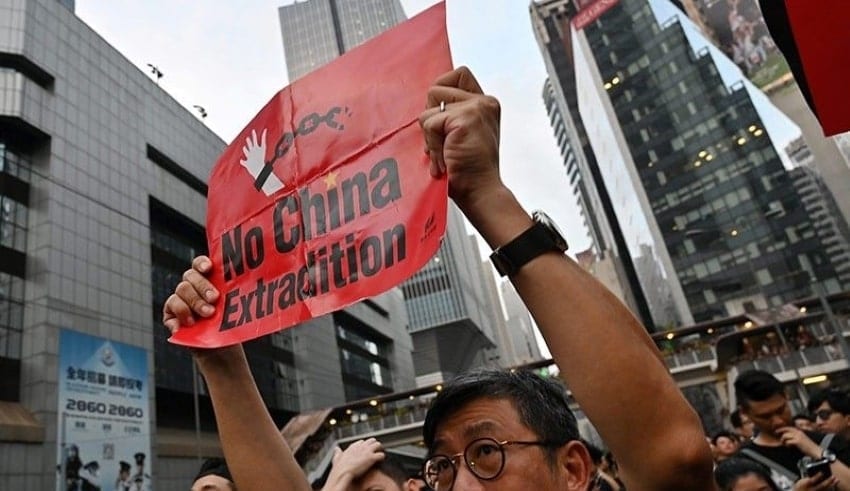 In reaction at the Beijing-sanctioned ousting of four peers, fifteen lawmakers were expected to leave the house, making the assembly a subdued group of government loyalists.
Since Beijing imposed a sweeping national security law this year, the resignations come with the city's beleaguered pro-democracy movement and avenues of protest still under concerted pressure. Tecently, half of the party had made good on their promise, which prompted a angry response from the Hong Kong and Macau Affairs Office of Beijing.
Again, it demonstrated their defiant conflict with the central government and a blatant threat to the central government's authority. The group severely condemn this. They have to warn these opposition politicians that if they try to use this to advocate a militant struggle, to plead with external powers to intervene, and to pull Hong Kong into anarchy once again, that's the wrong calculation.
Government loyalists debated a transport Bill within the house, but without some of the rambunctious discourse that has been the mark of the semi-democracy of Hong Kong in recent years. In view of this, Hong Kong Chief Executive Carrie Lam, a Beijing appointee, was given the authority to suspend any lawmaker that appeared insufficiently patriotic, without reference to the city courts.
She quickly exercised those forces, booted out four senators she said were a threat to national security, and sparked outrage at home and internationally, with the U.S. threatening to place new restrictions on regime leaders.
In fact, Mr. Chris Patten, the last colonial governor of the region shared that the move reflected the absolute animosity of Beijing to political accountability and those who want to stand up for it. On the other hand, Wang Wenbin, the spokesperson for China's foreign ministry, dismissed the international accusation.