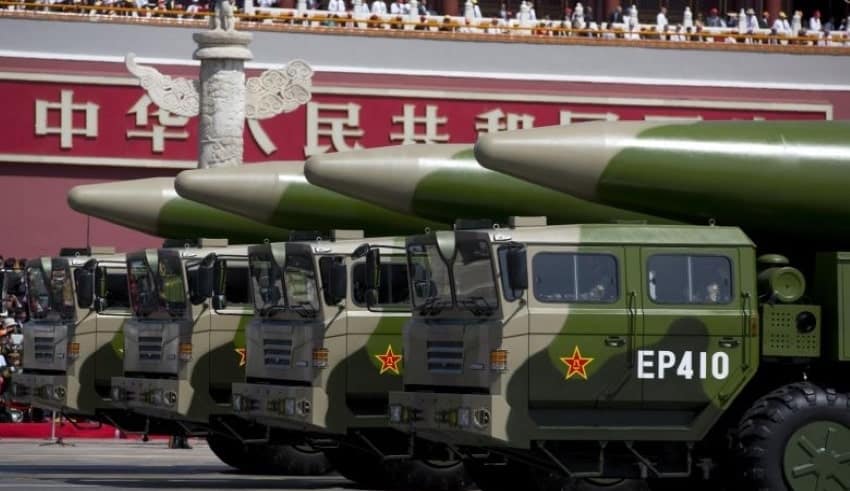 Tensions ni between the US and China over the South China Sea with Beijing firing four missiles on the disputed waterway and the Trump administration stepping up action against companies that helped to set up regional outposts.
China fired four medium-range ballistic missiles into the South China Sea on Wednesday during the People's Liberation Army's wider military drills, according to a U.S. security officer who requested not to be named. The missiles landed at sea, the official said, in an area between Hainan Island and the Paracel Islands. The move came a day after a flyover by a US spy program protested in Beijing.
As long as they do so in compliance with international law and guidelines they are entitled to do so, Scott D Conn, a U.S. navy vice admiral, told reporters in answer to a missile test issue. Conn said the US is willing to respond to any threats in the area, saying if all the military operates properly.
China said it had lodged stern representations with the US this week, accusing it on of sending a U-2 reconnaissance aircraft into a no-fly zone over Chinese live-fire military exercises. The Chinese Defense Ministry said the U-2 flew over a no-fly zone in the northern military area where live fire exercises were taking place without authorization, seriously interfering with routine exercise activities.
The escalating tensions come as the Trump administration attempts to push back against what the US sees as a Chinese intensifying campaign to dominate the region's resource-rich South China Sea and smaller nations. President Donald Trump has made it a key element of his re-election campaign against former vice-president Joe Biden to take a tougher stance on China, even as the two nations seek to sustain a phase one trade deal reached earlier this year.
Due to the upcoming November presidential election, US developments in China should be interpreted as politically motivated, said Mr. Wang Huiyao, a Chinese Cabinet advisor and founder of the Center for China and Globalization, noting that companies on both sides are anxious to continue to work together. China need not respond to that, Huiyao said.
Related Article : https://www.theasianaffairs.com/asean-news/2020/07/03/vietnam-philippines-condemns-china-military-drills-disputed-waters/