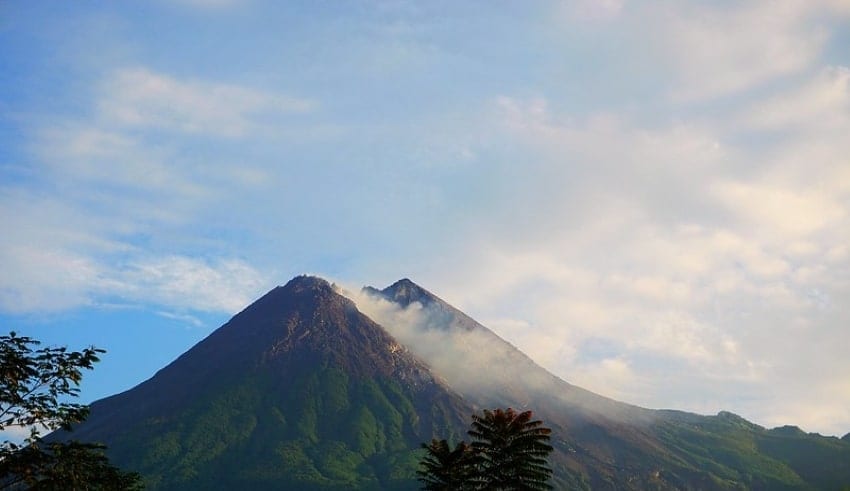 Mount Merapi is one of Indonesia's most active volcanoes. In 2010, an eruption killed over 300 people and prompted nearly 400,000 people to take shelter. In a series of eruptions over the past decade, the volcano has since begun rumbling, spewing hot ash and volcanic material.
In view of this, Indonesian authorities raised the warning status for Mount Merapi because growing volcanic activity, they claim, could soon lead to an eruption that could impact neighboring residential areas in Yogyakarta and Central Java.
The status of the volcano has been increased from level two, waspada (advisory), to siaga (watch), or level three of the country's four-tiered warning system. Lava erupting from the volcano, with volcanic debris and hot ash clouds spewing as far as 5 km, is the possible threat.
For this reason, Cangkringan District in the Sleman Regency, Yogyakarta, Dukun District in Magelang, Selo District in Boyolali, and Kemalang District in Klaten, Central Java, are areas that could be affected by the potential eruption.
The BPPTKG recommended the suspension of mining operations in rivers within the Disaster-Prone Region (KRB) III-or areas within a 3 km range of the peak of the volcano-and called for the suspension of tourist activities in those areas, including hiking to the top of Mount Merapi.The centre has ordered the planning of contingency plans by municipal administrations to brace for a possible eruption.
Hanik Humaida, head of BPPTKG Yogyakarta, said earlier that Mount Merapi could undergo an effusive eruption, implying that molten incandescent lava will cascade down the slopes of the volcano steadily. It was possible for an explosive explosion to occur, in which the mechanism of magma extrusion would happen quickly.
It's just that if the eruption is an explosive eruption, the intensity would not be the same as the eruption of 2010. But the eruption of Merapi must be expected, whether it is effusive or explosive.
The BPPTKG has improved its broadcasting system, which will soon be introduced for all KRB III inhabitants, especially the heads of hamlets. When the (volcanic) activity occurs, the will get the details directly from the BPPTKGG.