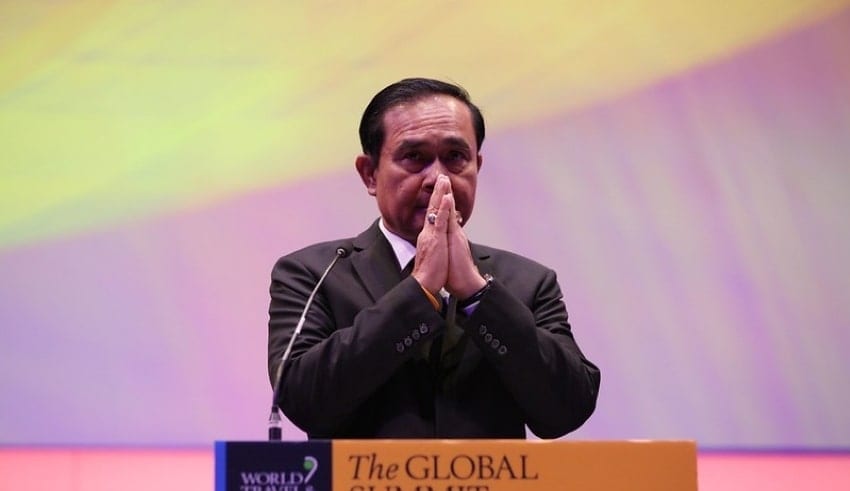 (C) World Travel & Tourism Council
Prime Minister Prayut Chan-o-cha shared that he would be delighted to see a better person succeed him as Thailand's premier and said he was tired of using his authority. He made his remarks at the Thailand National Defence College as a keynote speaker at a course-opening event. He shared that if there is a person who is stronger, more competent and more truthful than him in the future, who is equally honest, will continue the job and be accountable for the country, He will freely give the position to him.
He also highlighted he is fed up with making use of power since he used his influence to look after decent people and to prosecute people who do evil things. Just two sorts of exercising powerare now challenging enough.
He said he never wanted to be prime minister and was shocked that for six years he had been in government. He called on people to help foster national reconciliation, and said the 20-year national plan would not mean that for 20 years he plans to remain in office.
Meanwhile at Democracy Monument, anti-government demonstrators will hold a big rally with a proposal to march to an unknown venue. The United Front of Thammasat and Demonstration (UFTD) declared that they would launch their rally. The group encouraged demonstrators to turn out to reinforce their three main demands: the deposition of Gen Prayut, a revision of the charter and abolition of the monarchy.
A member of a royalist group named Anont Kingkaew shared that his group had filed a complaint with the Tha Phra police station against a group of demonstrators who participated in the anti-government rally near the Tha Phra intersection for improper behavior against the royal institution.
In view of this, He noted that his party is not going to stage a counter rally at Democracy Monument.Instead, royalists expect to meet the next day at Ramkhamhaeng University to express their support for the monarchy. In conjunction with recent anti-government protests, two groups of people presented to the police to hear accusations of sedition.
Morever, for the Oct 26 rally near the German embassy, Patsaravalee Mind Tanakitvibulpon showed up at Thung Mahamek station, while Piyabutr Saengkanokkul and Pannika Wanich, key members of the Radical Movement, reported to Phaya Thai police station to hear their charges of sedition.
Related Article: https://www.theasianaffairs.com/thailand/2020/10/28/protesters-will-carry-on-over-their-goal-to-let-prayut-quit/