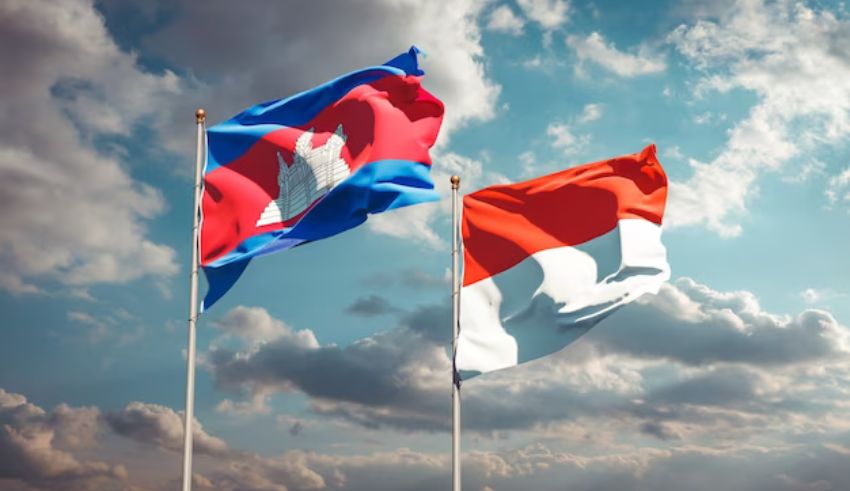 Indonesia and Cambodia have reiterated their commitment to working together and combating this severe issue, marking a significant step toward eradicating human trafficking. This considerable conversation took place at the 26th ASEAN Directors-General of Immigration Departments and Heads of Consular Affairs Divisions of the Ministries of Foreign Affairs (DGICM) forum, which was held in Phuket, Thailand, from August 8 to August 11.
Silmy Karim, Director General of Immigration from the Ministry of Law and Human Rights, and General Chantarith Kirth, Head of the Cambodian Immigration Delegation, participated in the discussion as representatives of Indonesia and Cambodia. The worrisome increase in human trafficking cases, focusing on Indonesian victims, was the main topic of their meetings.
Director General Silmy Karim expressed his worries about the different forms of exploitation Indonesians experience, including online gaming, internet fraud, and organ trafficking. He emphasised the incidents of Indonesian individuals becoming victims of these illegal operations and the necessity for coordinated efforts to stop such horrible crimes.
In response, Cambodia revealed that it had previously permitted internet gambling but had since revoked licenses and made it illegal in June 2019. The Cambodian government launched strict measures against alleged gambling establishments, one of which resulted in the detention of over 200 people, many of whom were Indonesians.
The Indonesian Embassy in Phnom Penh offered assistance and protection to the harmed Indonesians after the operation. Those designated as victims received temporary placement in social services, while others were put in detention centres run by Cambodian Immigration.
The question of kidney trade also came up during the conversations, which was a troubling revelation. The Cambodian authorities only recently learned of this, emphasising the intricacy and scope of the difficulties posed by human trafficking.
Keep Reading
Director General Silmy Karim emphasised the crucial role that immigration plays in preventing human trafficking. To potentially help identify people submitting false information, he stresses the importance of detailed identification and profiling during passport applications. Applications for passports may be put on hold for up to two years when certain warning signs appear. The Directorate General of Immigration is considering making the suspension last three years to increase deterrence further.
The Immigration Checkpoint (TPI), often known as a border crossing point, is essential in identifying and stopping suspected cases of human trafficking. If there are signs that a person might be a victim of trafficking or is in danger, delays in departure may be required.
Indonesia and Cambodia announced their commitment to start a cooperation agreement to address human trafficking holistically in light of the shared concerns and the scope of the problem. This joint effort promises to make their citizens' futures safer and represents a substantial advance in the fight against this worldwide threat.
It is hoped that as conversations proceed, these collaborative efforts will produce accurate results and a steadfast position against human trafficking, signalling a turning point in the struggle to defend human rights and dignity.