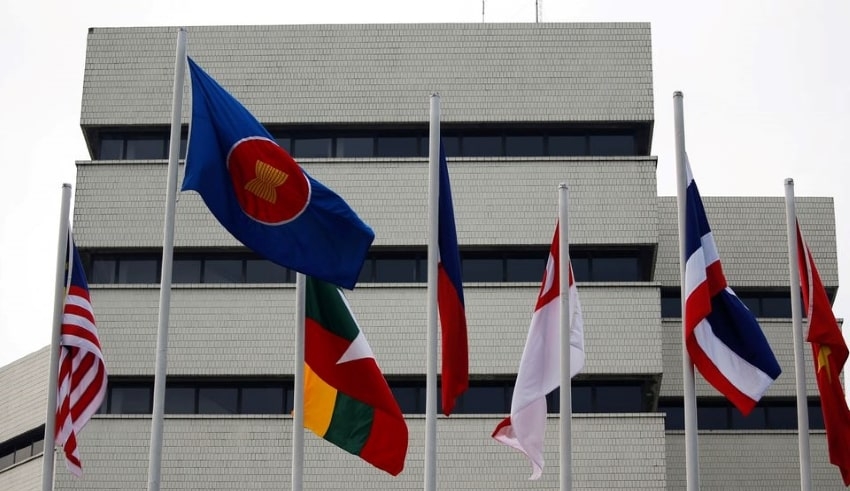 Indonesia's foreign minister urges Myanmar to approve the appointment of special envoy from the Association of Southeast Asian Nations (ASEAN), saying that only small progress had been made between Myanmar and rival sides.
Six months after Myanmar's junta seized power, the foreign ministers of ASEAN held a meeting to finalize the envoy with a task to end the violence and promote talks between the junta and its opponents.
Related Posts
In a video conference with the media, Indonesia's Retno Marsudi said that ASEAN had no significant progress over its five-point plan with the aim to put an end on Myanmar's crisis.
She added that if this went on, the issue on Myanmar should be returned to leaders to give directions.
Crackdown on protests, economic collapse and refugee exodus are among the issues Myanmar is currently facing since the Feb 1 coup, in addition to the surge of coronavirus infections that is already overwhelming the country's health system.
The United Nations and many countries like the United States and China, have urged ASEAN to be the forefront in the diplomatic efforts in order to restore stability in Myanmar.
According to Retno, Indonesia is hoping for the coup-hit country to immediately approve the proposal of the bloc on appointing a special envoy.
The foreign ministry of Indonesia said that the special enjoy should be able to have the freedom to move in Myanmar and have full access to the party of ousted lawmakers, many of whom are in prison.
There were no specified person mentioned as to who was chosen to be the envoy, although Erywan Yusof, the Brunei's second minister for foreign affairs was strongly recommended for the post.
In a speech, Min Aung Hlaing, Myanmar's junta leader said that they are in favor for Thailand's former deputy foreign minister Virasakdi Futrakul to take the position of the special envoy, but as new proposals have been issued, they could not keep moving forward.
He said that Myanmar is ready to work with ASEAN including dialogue with the ASEAN special envoy.
ASEAN operates under consensus decision-making principles, which means that Myanmar will have to support the envoy's appointment, diplomats said.
Myanmar does not seem to be willing in cooperating with ASEAN and adopt the five-point plan, instead, it referred to its own plans for the future of the country. In his speech on Sunday, Min Aung Hlaing repeated a pledge to hold elections by 2023.
Retno urged the 10-member bloc to provide Myanmar with immediate humanitarian assistance and look for ways to provide the country a mechanism for sharing COVID-19 vaccines She strongly said that silence is not an option and that we should not allow the people of Myanmar to suffer any longer.