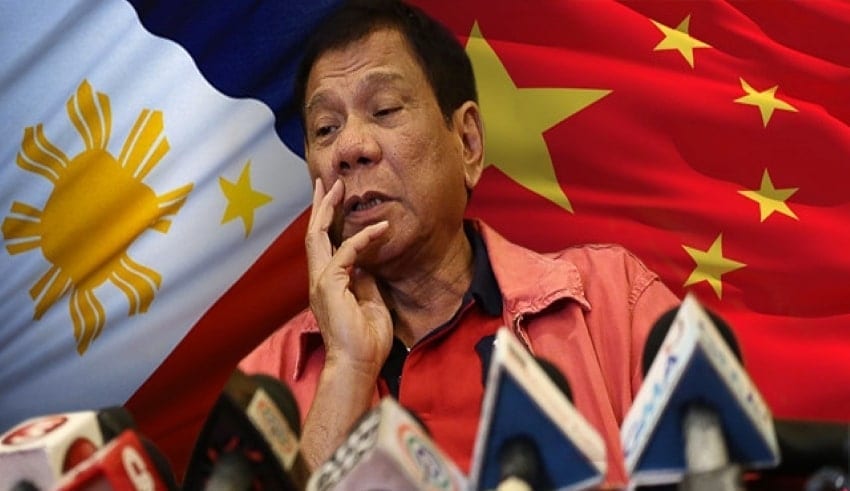 (C) Flickr, Trong Khiem Nguyen
There's something interesting about the situation happening in the nation. While the protection and unfamiliar secretaries transparently shoot solid explanations against the invasions by Chinese vessels into the West Philippine Sea, President Duterte will attempt to resolve the most recent discretionary crimp among Manila and Beijing out of the public glare, as indicated by Malacañang.
The official representative Harry Roque on shared the strategy as one of the exclusions to opportunity of data. This implies the public need not know, or be promptly educated, about activities taken by the President on specific issue, including questions between the Philippines and different nations.
Related Posts
Along with this, Secretary Teodoro Locsin Jr. recorded a strategic dissent and furthermore requested the boats pull out of the West Philippine Sea. Lorenzana later said the refusal by the Chinese to leave showed China's aim to involve more sea highlights in the West Philippine Sea, waters inside the country's 370-kilometer restrictive financial zone (EEZ) over which the Philippines had sole option to misuse its assets.
In fact, China has assembled seven fake islands on seven reefs in the South China Sea which it had transformed into military stations. The greatest is at Panganiban Reef near Palawan area, which has a runway and rocket battery positions.
Later in the month, the President and China's diplomat, Huang Xilian, held a private gathering where Mr. Duterte communicated his administration's "worry" over countless Chinese vessels at Julian Felipe, as per Roque. Huang disclosed to the President that they were fishing boats not state army vessels and had looked for cover at the reef in light of terrible climate.
Roque told a press preparation that the President ought to be left to his gadgets on this matter. He likewise said he anticipated that this close friendship should be the justification Chinese vessels to leave the reef as soon as possible.
Yet, not all vessels have left the reef since the President's gathering with the Chinese represetative. The National Task Force for the West Philippine Sea revealed that on April 11 sea watches spotted 240 Chinese vessels at different reefs and islets inside the nation's EEZ, including nine still at Julian Felipe.
Morever, the next day, the Department of Foreign Affairs (DFA) brought Huang to help him to remember the 2016 global arbitral decision attesting Philippine power over the waters and to advise him to pull out all Chinese boats from the West Philippine Sea.