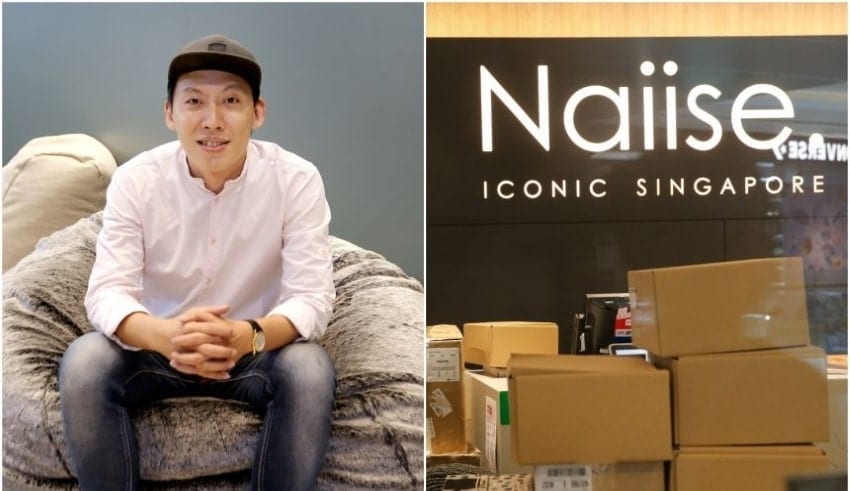 Following the shutting down of its operations, the homegrown multi-label retailer Naiise will proceed to liquidating its assets. Naisse founder Dennis Tay posted on his Facebook page that he will be filing for personal bankruptcy as well. He made the decision after Naiise, known as a creative marketplace of products made by Singapore designers has ceased operating its last retail outlet located in Jewel Changi Airport on Sunday.
Tay said that when the Covid-19 pandemic hit, his business has suffered in paying its suppliers. Naiise began as an online store in 2013 and during the course of its operations, it has already been struggling with crises like complaints from its suppliers for failing to fulfill its payments on time and the reported circumstances of its employees resigning from the company.
Related Posts
Tay also included on his social media post that he has used up all of his savings and have even taken loans from banks just to stop Naiise from going down to the point of also signing personal guarantees for the loans thinking that the business will be capable enough to settle it little by little as long as it can continue its operations.
But he has ran out of time and options and regrettably announced that he will be putting Naiise in liquidation and will be filing for personal bankruptcy as well.
Tay has taken the blame for the downfall of the firm and has expressed his apology to all the people whose trust he have failed which includes his employees, those whom he owed money and the marketplace sellers.
Audit firm Deloitte and Touche is the firm designated to be the provisional liquidator of Naiise and all its affairs should be communicated directly to the firm. And since Mr Tan Wei Cheong and Mr Lim Loo Khoon of Deloitte and Touche were just appointed, they are still in the midst of reviewing the business.
Deloitte said that on top of the current challenges the business is facing even before, the retail business has been greatly affected by the Covid-19.
Tay has said that in the best efforts to be a responsible businessman has placed the company into provisional liquidation especially since Naiise has an insolvent financial position. "We appreciate that this is a difficult time and will provide material updates to creditors of the company as and when practicable." Deloitte said.