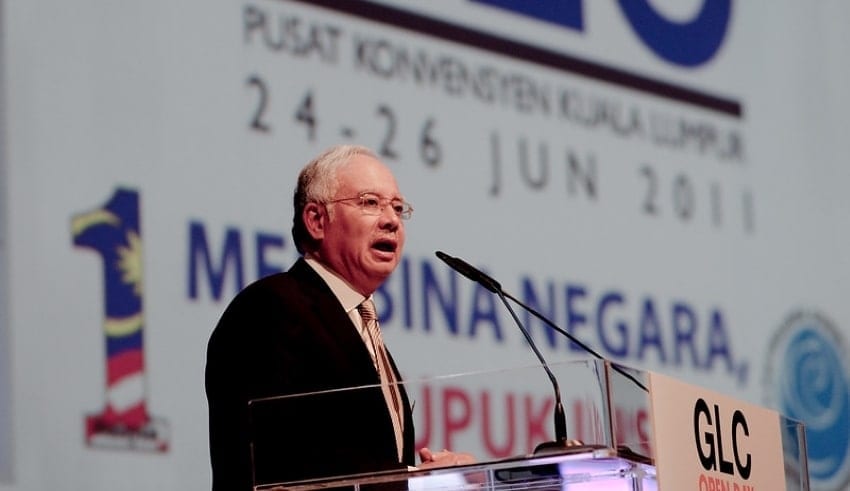 Today, Datuk Seri Najib Razak of UMNO is claiming that the bankruptcy notice is a scheme to take away his position as MP before the GE15. Not to mention about his appeal for his conviction regarding embezzlement of RM42 millioin from government fund SRC International Sdn Bhd.
Given the timing of the bankruptcy notice presented by the Inlad Revenue Board (IRB), Najib is suspecting that there's something more to it. He said in a social media post that having the notice come on the same day of his appeal hearing is meant to intentionally make the situation even worse. Najib claims that it is a way to hinder him in the upcoming GE15.
Related Posts
He claims that according to a survey by Universiti Utara Malaysia, majority of the people wanted him to be the PM again in contrast to Tan Sri Muhyiddin Yassin who is in the fourth place.
He also compared how the National Front (BN) coalition is placed first in a poll standing unlike the Alliance Party (PN) coalition who is in a shaky position. Najid insisted that he he did not fail in paying his income tax during his entire tenure as PM.
He even said that the RM1.74 billion penalty being demanded by the IRB is unjustified.
He added that the IRB had previously issued a statement stating that political donations were not taxable, referring to political funds he had received during his time as prime minister.
Referring to the political funds he had received during his regime, he added that IRB stated before that political donations are not taxable. He said that those donations were put to political use such as CSRs, as financial assistance to flood victims and as donations to Malaysian mosques.
Najib claims that for four years, the money was used for the people, places of worship and in helping those in need for four years that is why he can't imagine being penalized by the IRB for it. He however said that he would continue to fight this injustice done against him and prove himself innocent from these charges, as he has claimed before.