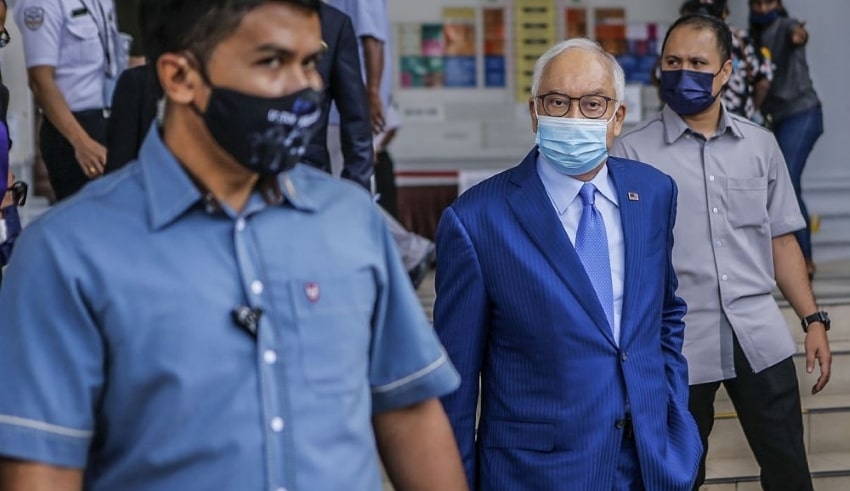 Lead prosecutor Datuk Seri Gopal Sri Ram pointed out today in court that the former prime minister of Malaysia, Datuk Seri Najib Razak, is the accused who is facing criminal charges in the trial involving over more than RM2 billion belonging to 1Malaysia Development Berhad (1MDB).
Sri Ram, arguing on behalf of the prosecution, was objecting to Najib's two applications to the High Court to have the prosecution provide documents related to former Bank Negara Malaysia governor Tan Sri Zeti Akhtar Aziz's family's companies, investment banking company Goldman Sachs, and companies linked to fugitive businessman Low Taek Jho.
Related Posts
Sri Ram argued that the documents that Najib was seeking to help him in his defence in the 1MDB trial were actually not relevant to the power abuse and money laundering charges against Najib as the accused person in the same trial.
He said that the first application is the Tan Sri Zeti application, and added that Tan Sri Zeti is not on trial, but the accused is on trial is Najib.
Sri Ram also argued that the High Court can decide on the weight to be given to Zeti's evidence after she had testified in court, but said it is not for the court to make interim findings of credibility of witnesses at this stage. Zeti is a potential prosecution witness in the 1MDB trial who has yet to be called to testify.
"What Zeti's family have received is not relevant at all to whether the accused abused his position," Sri Ram said.
Sri Ram argued that Najib's application for the documents were "frivolous" and were bad as it sought to make a "collateral attack" upon issues for trial which is not permissible under the law, noting that facts affecting the credibility of witnesses is a "collateral fact". "If the evidence which goes to show that Tan Sri Zeti's family received money is irrelevant, there's no relevance at all to the charges of the case, the prosecution does not have to serve a copy in advance, that is not part of our case