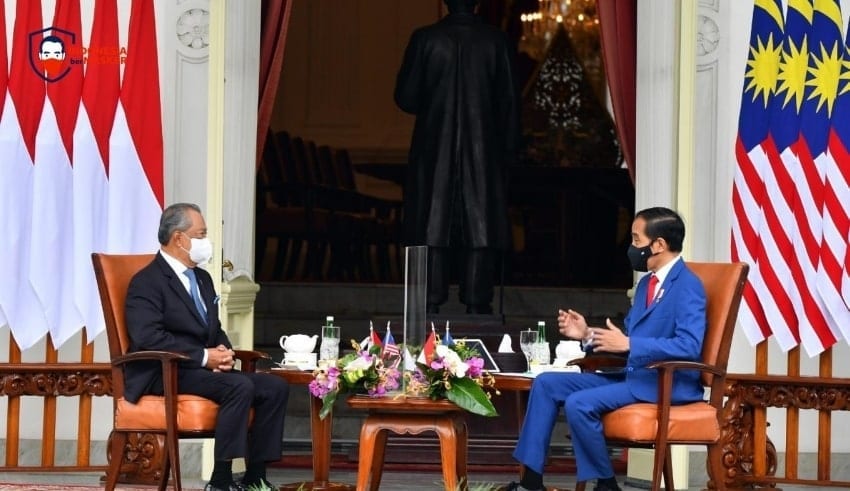 The leaders of Malaysia and Indonesia have called for a special meeting to be convened by the Association of Southeast Asian Nations (ASEAN) to discuss the deteriorating political situation in Myanmar.
On February 1, the Myanmar army, or Tatmadaw, took power in the region, alleging irregularities in a November election won by State Counselor Aung San Suu Kyi and the National League for Democracy in a landslide. The coup resulted in immediate demonstrations across Myanmar that continue to gather pace.
Saya dan PM Malaysia Tan Sri Muhyiddin Yassin berharap perbedaan politik yang terjadi di Myanmar dapat diselesaikan sesuai hukum yang berlaku.

Seperti kata PM Muhyiddin, "kerusuhan politik di Myanmar dikhawatirkan dapat mempengaruhi perdamaian dan stabilitas di kawasan." pic.twitter.com/DZJcrDzPlh

— Joko Widodo (@jokowi) February 5, 2021
The call came as Indonesian President Joko "Jokowi" Widodo hosted Malaysia's Prime Minister Muhyiddin Yassin on February 5, his first as Malaysia's leader, during the latter's visit to Jakarta.
After the bilateral talks, the two leaders announced that they had asked their foreign ministers to speak with the current ASEAN chairperson, Brunei, to try to establish a special meeting in Myanmar. The military takeover was referred to by Muhyiddin as representing "one step backward in the democracy process in that country."
For ASEAN, which works according to the principles of mutual non-interference and tiptoes around everything that could be interpreted as "interference" in the internal affairs of Member States, such special meetings are not normal. However, the 10-nation bloc is under growing pressure to take action following the Myanmar coup, which ended a decade-long process of major, if partial, political action.
Shortly after the coup, as ASEAN chairman, Brunei replied with a statement calling for "pursuit of dialogue, reconciliation and return to normalcy in accordance with the will and interests of the Myanmar people."It also referenced "the purposes and the principles enshrined in the ASEAN Charter, including, the adherence to the principles of democracy, the rule of law and good governance, respect for and protection of human rights and fundamental freedoms." This was stated by ASEAN as an exceptionally robust declaration, but it is still uncertain whether the bloc will find the consensus required to take further concerted action. In the past, in reaction to events in Myanmar, ASEAN has taken special measures and even pressured it to give up the rotating chairmanship of the bloc in 2006, showing some flexibility in its interpretations of the principle of 'non-interference"