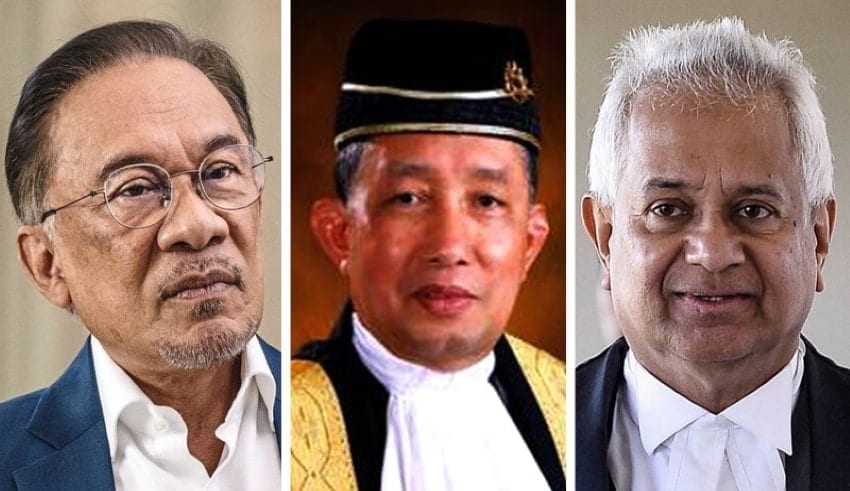 PETALING JAYA: Attorney-General Idrus Harun and his predecessor Tommy Thomas have been questioned about why PPBM cases against ex-Umno MPs over 1MDB-related funds were dropped.
Following a meeting with Malaysian Anti-Corruption Commission (MACC) chief Azam Baki and other senior officials, PKR president Anwar Ibrahim made the announcement.
Related Posts
Anwar said he asked Azam why the cases against the MPs were dropped, despite the fact that they were members of the Pakatan Harapan (PH) government, at a press conference after the meeting.
"The chief commissioner explained that they were not involved in letting anyone go. They said it was up to the discretion of the Attorney-General's Chambers (AGC), or the attorney-general at the time.
"He said that as far as it can, the MACC performs its duties transparently and independently, and then brings it to the AGC. So the attorney-general at the time and the current one must answer," said Anwar.
He also told the MACC chief that these rulings did not help MACC's image because they made MACC appear to be in cahoots with the government, whether it was Barisan Nasional, PH, or Perikatan Nasional (PN).
He said that, despite the fact that the MPs were members of the government at the time, it was inexcusable that they were released while others in the opposition were still being investigated, and that the cases were similar.
In 2019, Umno veteran Shahrir Abdul Samad questioned why Mas Ermieyati Samsudin, the former Puteri Umno chief, was not among those who received compound notices over 1MDB funds.
He claimed she was one of three Umno leaders, along with himself and Ahmad Maslan, who received funding from former Prime Minister Najib Razak.
Mas Ermieyati left Umno on July 1 last year and spent five months as an independent before joining PPBM.
During the meeting, Anwar told the MACC officials that a former PH minister had complained to him about a senior minister promising him protection from authorities in a particular case if he left PKR and supported PN.
"Azam and his officers gave their assurance that they would remain transparent and independent, and that they will not close any case if corruption was found," he said.
He also said Azam assured him that even reports filed against the prime minister and his Cabinet ministers would be investigated, even if they would not be made public, and that the MACC would not protect any individual or politician. "He gave a guarantee that they will perform their duties transparently and independently," said Anwar.