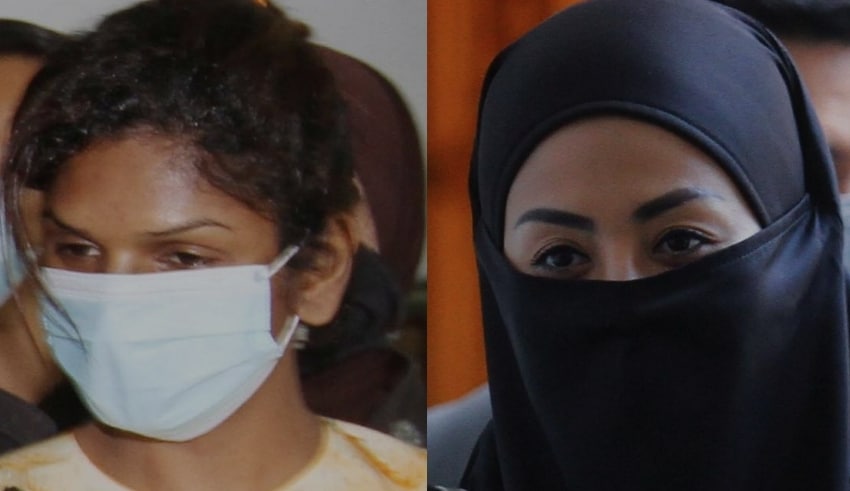 Due to the double standard she experience, she appealed for an explanation towards it. A single mother who spent eight days in jail for violating the motion control order (MCO) asked whether the daughter and son-in-law of Datuk Seri Ahmad Zahid Hamidi were sentenced to a mere RM800 fine each for the same crime.
Lisa Christina, who was originally sentenced to 30 days in prison until her sentence was shortened to a fine of RM1,000, also pointed out that the fines for Datuk Nurulhidayah Ahmad Zahid and Datuk Saiful Nizam Mohd Yusoff were smaller than her.
She shared during that time she felt so broken after the eight days in jail, because of the fact that she couldn't be with her son and feeling so ashamed. She even had to borrow RM1,000 to pay the fine from her mom. Lisa added that on May 5 she wrote that it was unfair since Nurulhidayah and Saiful Nizam had been issued an RM800 fine for an even greater offence.\
In view of this, she was sentenced to a 30-day prison term by the Petaling Jaya Magistrate court last April 21. Lisa, who lives in a fifth-floor apartment building, was arrested by police after she went to buy a packet drink, and started talking with three indonesians who were loitering. Following this, her prison sentence was shortened to a fine after realizing that she was a first-time prisoner who had been in custody for eight days already.
Morever, The Prevention and Control of Infectious (Measures Within Infected Local Areas) Regulations 2020 imposes a maximum fine of RM1,000, incarceration for six months or worse, if convicted. Nurulhidayah and her husband were fined an RM800 on Tuesday, after pleading guilty to an allegation of disobeying the MCO.
The leak came to light after Nurulhidayah had shared pictures of herself and her husband on her Instagram page on April 20 with Deputy Environment Minister Ahmad Masrizal Muhammad and Minister in the Department of Prime Minister Zulkifli Mohamad Al-Bakri.