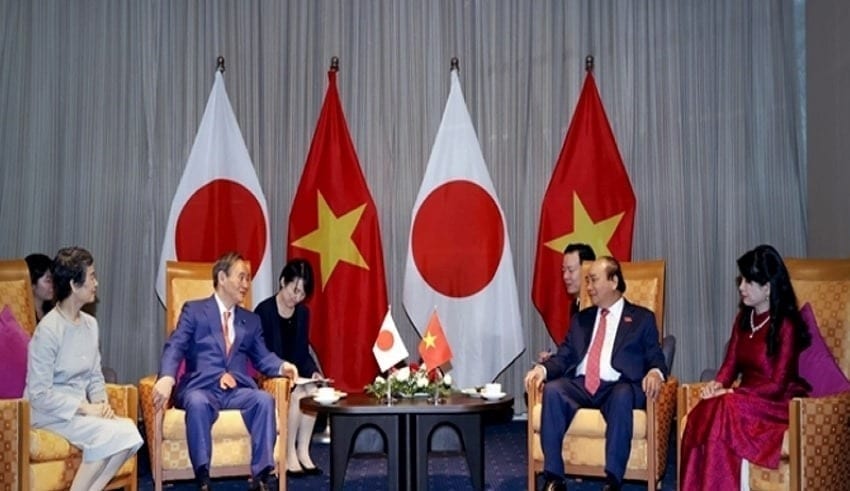 Last updated on October 29th, 2020 at 06:18 pm
HANOI – Vietnam and Japan have formally agreed to implement a new policy that will allow certain groups from one country to enter another without undergoing the usual mandatory 14-day quarantine.
According to the Vietnamese Ministry of Foreign Affairs, the new policy will be taking effect starting November 1. after an agreement was reached during the Japanese Prime Minister Yoshihide Suga's trip to Vietnam at the invitation of Prime Minister Nguyễn Xuân Phúc.
The new policy will be called priority travel for short-term entries from Japan into Vietnam and business traveller from Vietnam entering Japan where they will waive the quarantine requirements for trips shorter than 14 days.
However, the travel should be for the purpose of investment, trade, diplomacy, official businesses or highly skilled workers.
The traveller must obtain a proof negative Covid-19 test and should still be medically examined.
After their entry to both countries, the traveller will still have to be tested for Covid-19 while their health status frequently checked.
The Vietnamese and Japanese agencies will be providing further details in the future on the requirements needed to secure a short-term entry between the two countries. Both countries have closed its border as early as March and is slowly easing its restrictions as both are considered to be competent on handling the pandemic due to low cases and death toll.