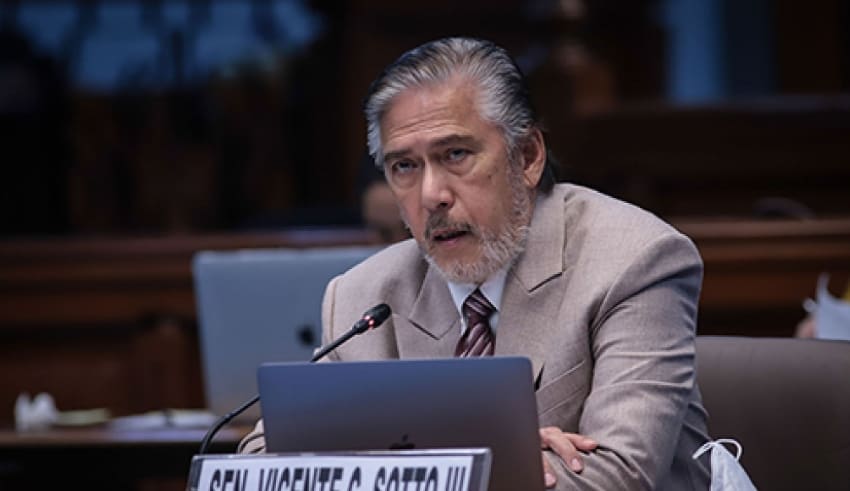 MANILA – Senate President Vicente Sotto III and Senator Panfilo Lacson on Tuesday defended the proposed Senate Bill No. 1083, or the Anti-Terrorism Act of 2019 and urged the critics to read the proposed bill to realized that all perceived abuses that may be commited has been properly addresed by the lawmakers.
According to Senator Ping Lacson, The country is a responsible member of the community of nations and is bound to improve laws related to United Nations Security Council Resolutions and meeting international standards, fulfilling the state's obligation with the UN while putting safeguards against possible abuse.
Sen. Sotto on the other hand, said that the proposed law is beneficial to the country and only terrorist and supporters are the only one who will be afraid of the bill.
Several critics has expressed dismay on social media over the President's decision on certifying the bill as urgent amid the coronavirus disease (Covid-19) pandemic.
Senators Francis Pangilinan and Risa Hontiveros has publicly opposed this bill as some of the provisions may invade their rghts and liberty. Usage if electronic surveillance, detention without a judicial warrant and removal of compensation for persons wrongfully detained are some of the provisions included that are being contested.
Both minority sentors urged the government to focus more on programs concerning public health and safety and economic recovery amid the pandemic. Senator Sotto said that the new Anti-Terrorism Bill was "as good as passed" because President had certified its passage as urgent.