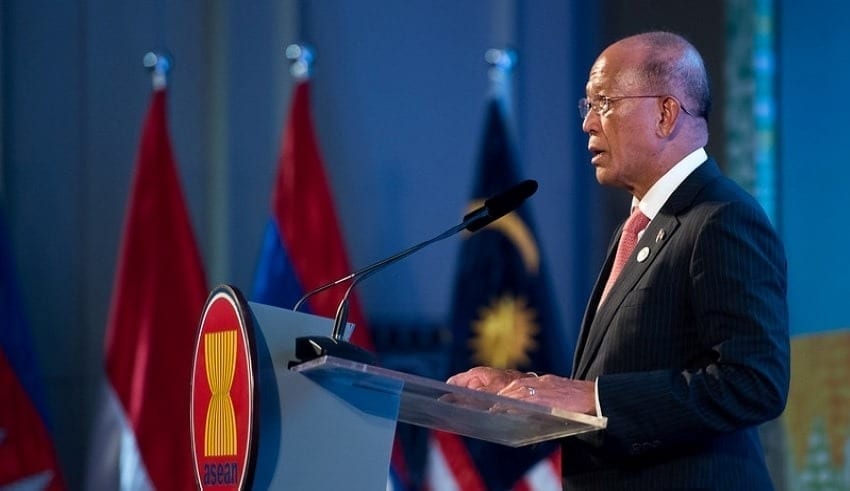 (C) Flickr,U.S. Secretary of Defense
Last updated on October 29th, 2020 at 08:33 am
METRO MANILA – Defense Secretary Delfin Lorenzana on Friday advises Lt. Gen. Antonio Parlade Jr.'s controversial remarks against celebrities Liza Soberano, Angel Locsin and Catriona Gray to keep quiet if the security forces have no evidence against people they believed to be communist rebels.
Lorenzana said that he will be seeking a meeting with the members of the National Task Force to End Local Communist Armed Conflict (NTF-Elcac) to discuss the issue.
He will also be setting up a meeting with Parlade, who is also the NTF-Elcac spokesperson. The NTF-Elcac is currently being chaired by President Duterte himself with National Security Adviser Hermogenes Esperon as his Vice Chair.
Lt. Gen. Antonio Parlade Jr came under intense fire after making several statements about celebrities Liza Soberano, Angel Locsin and Catriona Gray for being apart of the organization being tagged as a communist front.
Both the camps of Soberano and Locsin denied Parlade's remarks that not only endangered them but also their families.
Angel Locsin on Friday, urged the government to stop 'red tagging' ordinary people like herselt who just want to voice their opinion and advocacies.
In her Facebook post, the actress denied that she, her sister and her nephew Neri Colmenares, a former congressman, were part of any terrorist group. She appealed to the authorities to correct what Parlade accuses them as the statement made is utterly false and that the ordinary people they swore to protect, are now in danger.
Related Article: https://www.theasianaffairs.com/philippines/2020/10/22/liza-soberanos-camp-denounces-red-tagging/