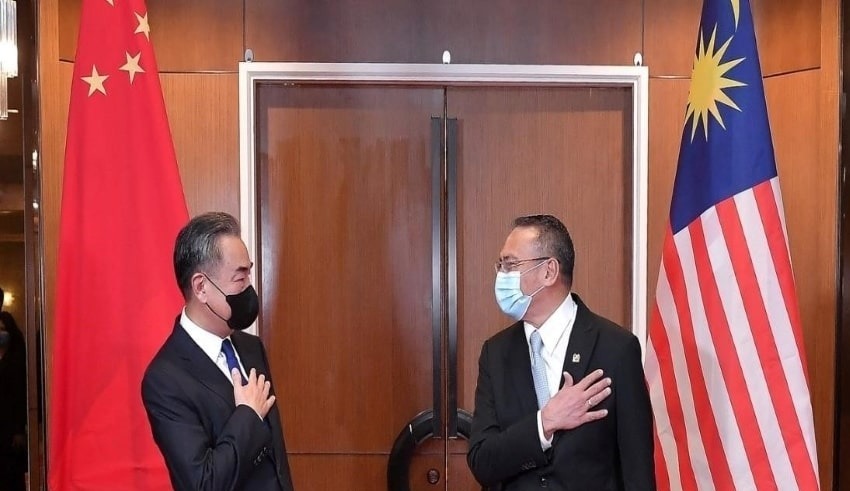 KUALA LUMPUR – Malaysia's Foreign Minister Datuk Seri Hishammuddin Hussein met his counterpart from China, Wang Yi and reaffirm the two country's commitment on solving several issues of importance.
In a released joint press statement, both country reiterated their commitment to promote the key relations of both countries on the basis of equality and mutual respect and win-win cooperation.
Key outcomes for Malaysia following mtgs w/ China's FM Wang Yi :

– To conclude a MoU on 🇲🇾🇨🇳 Post-Pandemic Cooperation;
– High-Level Committee, both FMs to co-chair;
– Malaysia a priority recipient for #COVID19 vaccine;
– Commitment to purchase 1.7M tonnes of #PalmOil until 2023 pic.twitter.com/Kbvbffh2dG

— Hishammuddin Hussein 🇲🇾 (@HishammuddinH2O) October 13, 2020
Both foreign ministers reiterated the importance of strengthening unity and efforts to address ang overcoming challenges due to the Covid-19 pandemic.
China and Malaysia both called for concerted and collaborative efforts by the World Health Organisation in combating the Covid-19 pandemic.
Hishammuddin and Wang both appreciate the Covid-19-related mutual support that have developed between Malaysia and China during the pandemic.
It further added that by enhancing the Malaysia-China collaboration to better address the Covid-19 pandemic and post pandemic recovery efforts.
Both countries agreed to develop a Memorandum of Understanding (MoU) and establishing a High-Level Committee on Malaysia-China Post Pandemic Cooperation.
On the Covid-19 vaccines, Malaysia appreciates China's commitment to commitment to provide China-developed vaccines to the country, once available. Both sides also agreed to work together to securing lifelines for transportation of food supplies as well as support the work of the Food and Agriculture Organisation (FAO) to enhance food security.