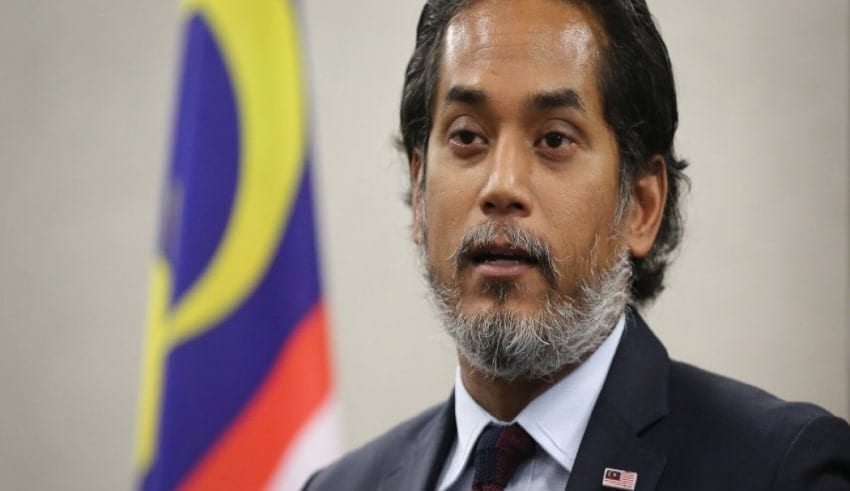 KUALA LUMPUR: According to Khairy Jamaluddin Abu Bakar, Minister of Science, Technology and Innovation, the decision to repeal the cabotage exemption for foreign-flagged vessels carrying out submarine cable repairs in Malaysian waters has not been finalized by the Government of Malaysia and the matter is still being discussed at Cabinet level.

Khairy said in Parliament today that the government is still deliberating on the matter and that policymakers are going to discuss a decision with international technology corporations that will be disclosed in the near future.
"I have brought this matter up in the Cabinet meeting and it has already been taken note by the Ministry of Transport (MoT). We are currently devising a procedure that will provide opportunities to local industries but at the same time, will not affect the time required to make those repairs to the submarine cables," he said.
Khairy referred to a question from Yeo Bee Yin, Member of Parliament of Bakri, who had previously sought a position from the Ministry on the decision of Minister of Transport Datuk Seri Dr Wee Ka Siong to revoke the cabotage exemption in Malaysian waters on foreign-flagged submarine cable repair vessels.

Yeo said concerns about the revocation of cabotage-exemption would send a very negative signal that Malaysia needs to attract not only start-ups in technology, but also private venture capital firms.
"The cabotage policy issue is clearly not friendly to high-tech companies. This will send a very negative signal to not only technology start-ups, but also private venture capital companies that we want to attract to get involved with the fund-of-funds model started by the government," she said. 
A fund-of-funds model refers to a system that invests its money in other funds across various asset groups, such as equities and bonds.

It was announced that in April 2019, the previous Pakatan Harapan government introduced the cabotage exemption to minimize the time needed to repair undersea cables.

It was reported that on Nov 13, 2020, Wee issued a federal gazette to revoke the cabotage exemption to reduce outflow of foreign exchange and minimise the country's dependence on foreign vessels by increasing the involvement of local shipping companies in the domestic service.