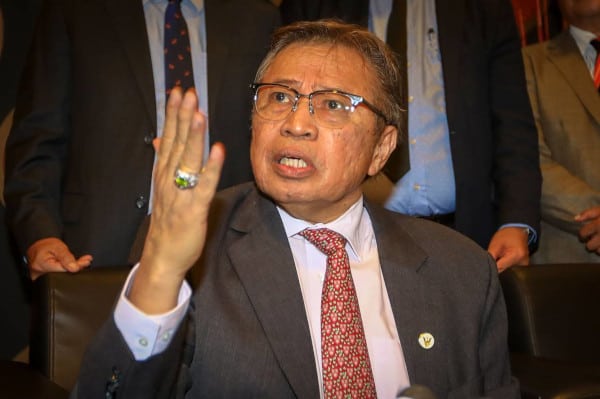 KUCHING – Gabungan Parti Sarawak (GPS) will let chairperson and Sarawak Chief Minister, Abang Johari Openg to decide if the party should accept Cabinet post appointments in the Perikatan Nasional (PN) federal government.
"Getting appointed in Cabinet is secondary. The country comes first," The Chief Minister said in an interview.
Abang Johari said Gabungan Parti Sarawak played a key role in resolving the political crisis by supporting Tan Sri Muhyiddin Yassin for Prime Minister.
"They had to wait for our decision. So we decided to go for Muhyiddin."
Abang Johari also said that there were no option. That between the two devils, they had to choose one.
Fadillah said GPS has also decided not to join any coalition and would instead continue to stand as a local Sarawak political entity with no affiliation.
"With the appointment of the eighth prime minister, the government can now focus its attention to strengthen the country's economy and finance and address the problems faced by the people."