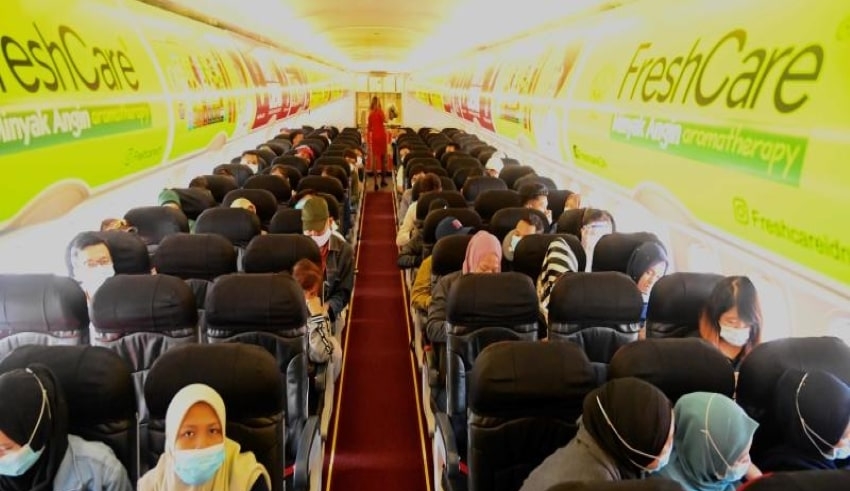 Malaysia imposed a ban on Indonesian citizens starting today, Monday, September 7. The uncontrolled condition of COVID-19 in Indonesia is thought to have made Malaysia prohibit the entry of Indonesian citizens.
Apart from Indonesia, citizens of India and the Philippines are also prohibited by Malaysia. The two countries are known to have not been able to reduce the rate of transmission of COVID-19
Data from Worldometers regarding the transmission of the coronavirus states that India is the second country with the most cases after the United States, Indonesia, and the Philippines are the two countries that have the most cases of COVID-19 in ASEAN.
A spokesman for the Ministry of Foreign Affairs of the Republic of Indonesia Teuku Faizasyah confirmed the ban.
"The Malaysian government has prohibited Long Term Pass holders from the Philippines, Indonesia, and India from entering Malaysian territory," said Faizasyah, Thursday, September 3.
The ban applies to long-term residence permit holders, students, expatriates, permanent residents, and family members of Malaysian citizens.
On Wednesday, September 2, the Indonesian Ministry of Foreign Affairs summoned the Malaysian Ambassador to Indonesia to ask for clarification regarding the ban.
Teuku said that the Malaysian Ambassador would deliver the talks to Kuala Lumpur. Until now, the information regarding the ban is still unclear and the Government is still waiting for confirmation from the Malaysian Government.
An epidemiologist at the University of Indonesia Pandu Riono assessed that the ban shows that Indonesia is not safe from COVID-19.
According to him, the ban could have an impact on other countries that will be visited by Indonesian citizens. Therefore, he asked the government to seriously evaluate the pattern of handling COVID-19.
The same thing was conveyed by International Law Expert Hikmahanto Juwana who suspected that the Malaysian Government was worried about the condition of COVID-19 in Indonesia which was increasing over time.
"Maybe they (Malaysia) think that in quotes, the spread of COVID-19 is higher than in other countries," said Hikmahanto.
According to Hikmahanto, the government itself needs to ascertain whether the ban will apply for a long time and also the impact that will occur on all business trips from Indonesia to Malaysia.
Deputy III of the Presidential Staff Office (KSP) Panutan Sulendrakusuma thinks there is no significant impact on the ban.
The ban will only have a significant impact on Indonesian workers who have now returned to Indonesia.