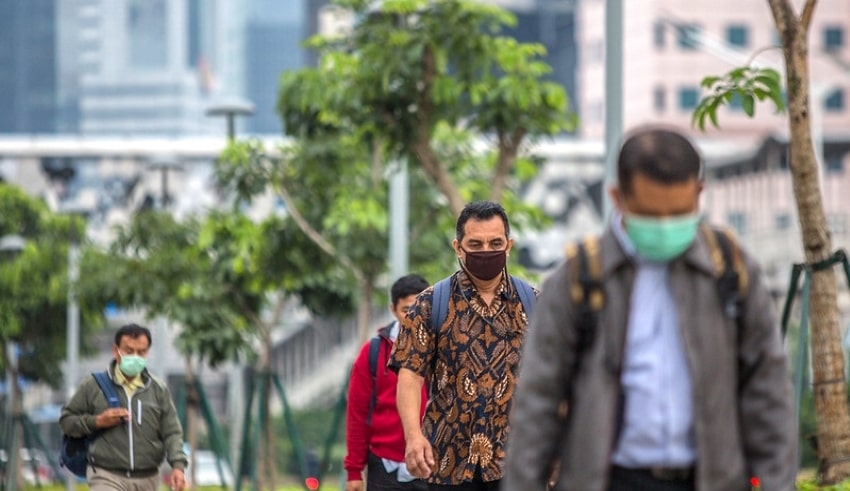 (C) Flickr, Asian Development Bank
Indonesia has recorded seven times exceeding the 3,000 positive cases of COVID-19 in a day. Among them happened in the last five days in a row.
National COVID-19 Task Force Spokesperson, Wiku Adisasmito, explained that this figure was due to an increase in a community activity that was not accompanied by the awareness of the application of health protocols.
"The increase in the number shows that the spread is increasing because the community's discipline has not implemented optimal health protocols," said Wiku, Sunday, September 6.
Even though there was an increase in positive cases, Wiku said the government was still making various efforts so that people obeyed to maintain health protocols.
"There are various efforts made by the government. The police discipline various communities, the Civil Service Police Unit (Satpol PP) enforces discipline in public facilities. Also, the Task Force mobilizes community and religious leaders in the health protocol campaign," said Wiku.
The Indonesian Doctors Association (IDI) responded to this. IDI asked the government to reformulate the strategy for handling Corona.
Slamet said there are two ways to deal with Corona cases in Indonesia which are now increasing.
First, the government implements Large-Scale Social Restrictions (PSBB) with the risk that the economy could collapse. Second, survive with conditions like now but continue to strive to terminate and prevent the Corona spread chain.
Slamet also added that the Government must optimize preventive promotional efforts and socialization regarding the application of health protocols to several transmission clusters.
"So, the suggestion is a re-strategy by optimizing preventive promotion that promotion means massive socialization to the clusters, prevention is an effort to prevent that from happening," Slamet said.
The government also continues to report on the development of COVID-19 cases in Indonesia. Today, there were additional 3.444 positive cases of COVID-19. Sunday, September 9, the total number of positive cases was 194.109. This data is based on data on the website of the Ministry of Health.
On Saturday, September 5 there were 3.128 cases. Friday, September 4, there were 3.269 cases. Thursday, September 3, there were 3.622 cases. Wednesday, September 2 there were 3.075 cases, Saturday, August 29 there were 3.308 cases, and Friday, August 28 there were 3.003 positive cases.
Related Article: https://www.theasianaffairs.com/indonesia/2020/09/02/the-death-rate-due-to-covid-19-in-indonesia-rises-24-4-percent-in-a-week/