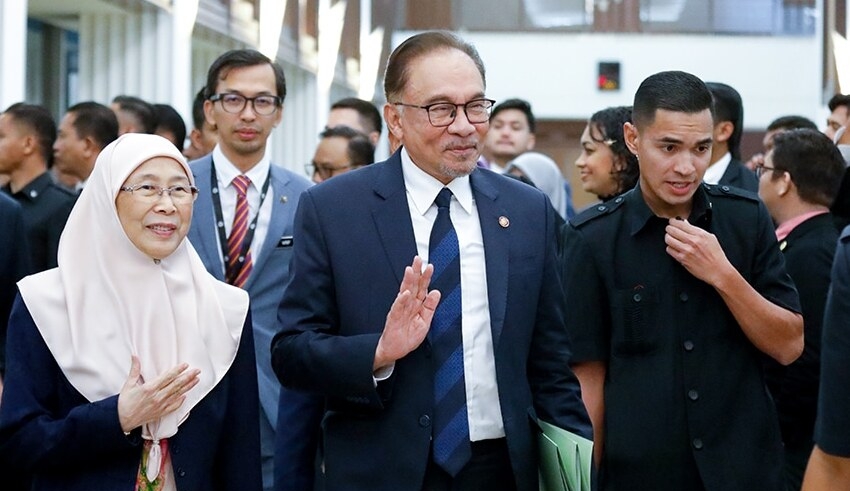 The confidence motion of Malaysian Prime Minister Anwar Ibrahim was carried by parliament on Monday, December 19, securing essential support for his government after last month's election produced an unprecedented hung parliament.
Anwar called parliament to demonstrate his majority when Muhyiddin Yassin, his opponent and former prime minister, cast doubt on his support.
The confidence motion was approved by a simple voice vote after the opposition argued against it on the grounds that Anwar had already been formally sworn in as prime minister by the king.
"Ayes have it… We have a two-thirds majority," stated the communications and digital minister, Fahmi Fadzil.
"The unity administration in Malaysia is well-supported, and we will prioritize the welfare of the people," he continued.
The opposition camp continued to query the number of legislators in the 222-seat parliament who backed Anwar and said that they were prepared to assume power "when the moment is right."
Keep Reading
"It might be tomorrow, next week, or in the next election," opposition leader Hamzah Zainuddin warned.
Last week, Anwar, 75, who is also the minister of finance, took efforts to solidify his support by establishing a cooperation agreement with minor political groups.
After years of turbulence, the parties committed to guarantee political stability, stimulate the economy, promote good administration, and safeguard the rights of the country's Malay majority and Islam as its official religion.
Anwar, who has spent more than two decades as an opposition politician, was previously denied the role of prime minister despite coming close.
In between, he served over a decade in prison on allegations of sodomy and corruption, which he claims were politically driven.
Last month's fiercely contested elections did not result in a simple majority for Anwar's coalition. However, the King of Malaysia selected him and he proceeded to establish a coalition government with the assistance of other political blocs.