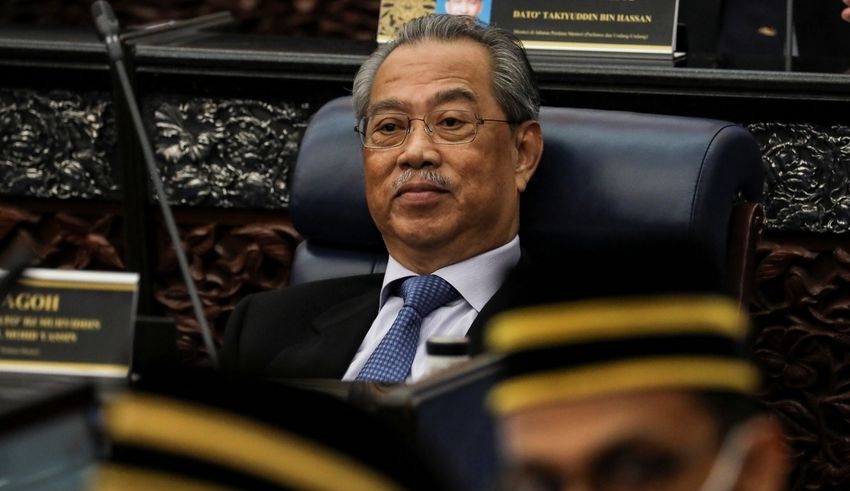 Muhyiddin Yassin, the leader of Perikatan Nasional (PN), has criticized Prime Minister Anwar Ibrahim's new Cabinet, calling it "the most disappointing in the nation's history."
By choosing kleptocrats to the Cabinet, according to Muhyiddin, Anwar has compromised the values of good administration he advocated during the 2015 general election campaign.
"His reform program rings hollow given that he could not even defend his own party's efforts to combat corruption and promote good administration."
Muhyiddin said in a statement, "His value as a true leader worthy of respect and dignity is now severely doubtful."
He was referring to the selection of Ahmad Zahid Hamidi, president of Umno, as one of Anwar's two vice prime ministers. Zahid was also appointed minister of rural and regional development.
47 counts of corruption, criminal breach of trust (CBT), and money laundering have been filed against Zahid.
Keep Reading
The president of Bersatu also criticized Anwar for assuming the position of finance minister, stating that this will erode public and investor confidence in his leadership.
"Our nation's system is flawed when individuals who are morally and primarily "bankrupt" as well as corrupt can be appointed to the Cabinet," he remarked.
Yesterday, Bersih expressed "disappointment" with Anwar's gust as finance minister and criticized Zahid's selection as deputy prime minister.
Thomas Fann, the chairman of Bersih, stated that Anwar had reverted to a "poor practice" initiated by Dr. Mahathir Mohamad, perpetuated by Abdullah Ahmad Badawi, and "grossly exploited" by Najib Razak in holding the two key positions.
Pakatan Harapan (PH) promised in its 2018 general election (GE14) manifesto that the prime minister will not simultaneously hold another cabinet responsibility.
As a result, Mahathir did not accept any portfolios in the former PH government when he was prime minister.
Muhyiddin and Ismail Sabri Yaakob, his successors, likewise maintained the policy of the prime minister holding no other ministry.