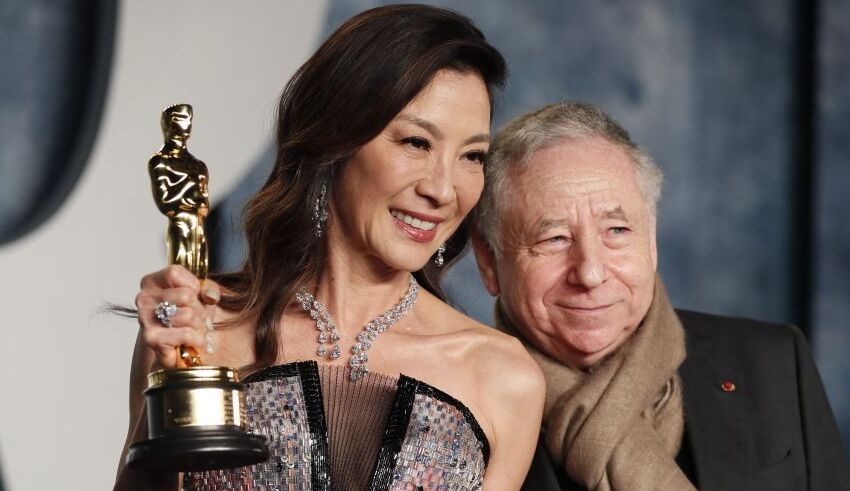 Malaysia's rich cultural landscape has affected Michelle Yeoh's personality and outlook. Yeoh is well-known for her roles in films like "Crouching Tiger, Hidden Dragon" and "Tomorrow Never Dies." Yeoh recently spoke with Nikkei Asia on how her upbringing in Malaysia, where she was exposed to a variety of languages, religions, and races, helped her develop a more welcoming and open-minded approach toward different cultures.
Yeoh grew up in Malaysia, and her experiences there gave her a unique insight and appreciation for the value of variety. As she grew older, she saw that people from many cultures, with various ideas and values, can join together and share their unique viewpoints to create something beautiful that benefits everyone involved.
She has a unique perspective that allows her to approach her acting career with a fresh perspective. As a result, she plays a variety of parts that emphasize the need of conveying varied experiences and breaking down stereotypes.
Keep Reading
During her discussion, Yeoh underlined the necessity of the entertainment business producing stories that reflect the unique realities of many cultures and groups. She believes that watching movies and TV series that depict different perspectives and life situations can help people understand and connect with others from different cultures and upbringings. Yeoh emphasized the importance of avoiding clichéd stereotypes or shallow portrayal and instead presenting genuine and authentic tales that promote diversity and inclusivity.
Yeoh has played a variety of characters during her career, including a Chinese warrior, a Burmese politician, and a Malaysian spy. Through her performances, she has done an excellent job of breaking down preconceptions and fostering cross-cultural understanding. Yeoh's message reminds us that multicultural cultures have a beneficial impact and that sharing personal tales is crucial for promoting understanding and unity.
Yeoh's message of acceptance and inclusiveness is especially pertinent in Malaysia, where diversity and inclusivity are significant concerns. Her message is critical in a society where differences are frequently viewed as barriers.
We can build a more vibrant and inclusive environment that welcomes everyone if we accept and value our different characteristics. We can establish a more compassionate and cohesive community by recognizing and valuing the unique qualities of diverse cultures, as well as sharing our own tales and experiences.