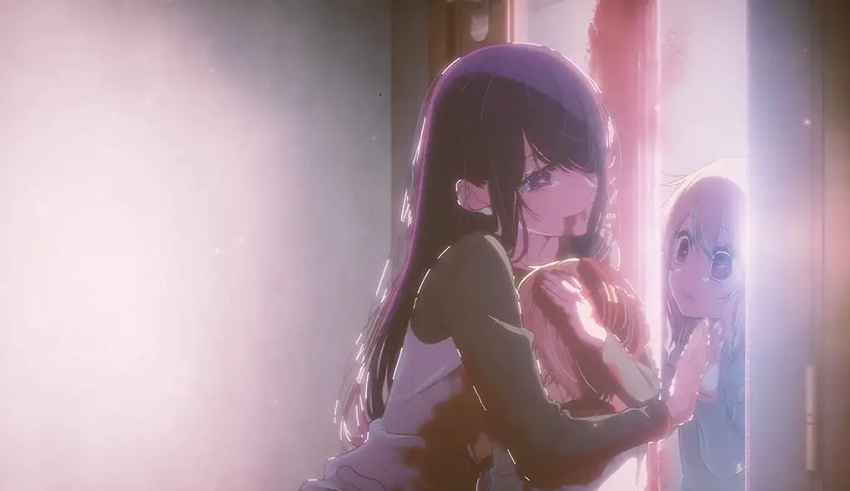 The newest anime phenomenon is called Oshi no Ko. The series dethroned Full Metal Alchemist on My Anime List with its debut episode, earning a massive 9.37 rating versus Full Metal Alchemist's 9.11 rating.
The 90-minute opening segment of Oshi no Ko was an emotional rollercoaster filled with uplifting stories. With all the excitement surrounding the show, viewers are excited to watch the second episode, which will air later this week and is anticipated to depict Aquamarine and Ruby as adults following the tragic murder of their mother.
Oshi No Ko Episode 2 Release Date And Time
Oshi no Ko's second episode will air at 8:00 AM Pacific Time on Wednesday, April 19. The new episode will air on a number of regional stations in Japan, including Tokyo MX, Chiba TV, GTV, Sun TV, KBS Kyoto, BS11, and others. Regarding foreign viewers, HIDIVE has licensed the program, which will be accessible in many countries across the world.
– Pacific Time: 8:00 AM
– Mountain Time: 9:00 AM
– Central Time: 10:00 AM
– Eastern Time: 11:00 AM
– British Time: 4:00 PM
– European Time: 5:00 PM
– Indian Time: 8:30 PM
Recap
Ai Hoshino, the idol, had won the ardent admiration of Dr. Gorou Amemiya. Gorou was astonished when Ai showed up at his small town hospital carrying twins at 20 weeks gestation. Ai also refused to identify the father. Ai revealed to Gorou that, as an orphan, she wished to raise her own family and pursue her career as an idol while also experiencing the joy of doing so.
Keep Reading
Gorou informed Ai that he was dedicated to her and her children's welfare. Sadly, Gorou was pushed off a cliff by a stalker on the day Ai gave birth, and he died instantly. He was, however, resurrected as Aquamarine, the son of Ai, and Ruby, his twin sister, was Sarina, a previous patient of Gorou.
As the days passed, Aquamarine and Ruby discovered more about their mother's prosperous profession as an idol and dove deeper into the entertainment scene. The twins devised a cunning plan to hide Ai's pregnancy, and with their wit and cunning, they managed to trick Miyako, who had been given the responsibility of watching them while Ai performed.
Along with his mother, Aquamarine won a role in a movie, which helped to catapult her already-promising career. Tragically, the stalker who had earlier slain Gorou assassinated Ai on the day of her eagerly awaited stage debut at the Tokyo Dome.