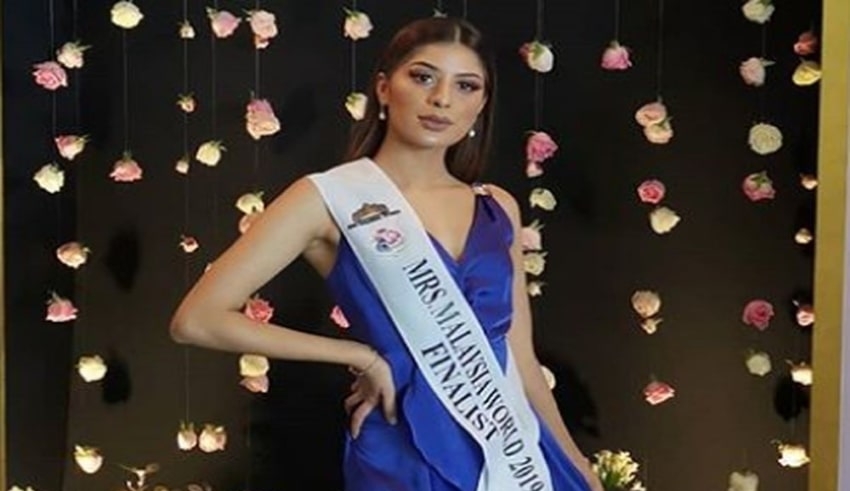 Priyaa Simmi gives a reminder to the public and the business community that July is a plastic-free month. Mrs Malaysia World 2019/2020 winner carries on in her advocacy to embrace an eco-friendly lifestyle through the implementation of plastic-free practices in business activities.
Plastic Free July is a global initiative that advocates for millions of people to be a part of the fight against plastic pollution, which made the streets, oceans and communities cleaner than before.
Related Posts
Priyaa believes that cultivating discipline among the global community through educating them on the adverse effects on the environment of one-time use plastics begins with the local communities.
Therefore, she will be partnering with Zero Waste Malaysia to give businesses free workshops on how they can benefit from an eco-friendly environment.
Priyaa said that she is looking forward to the benefits these businesses will reap from consciously making decisions for an eco-friendly environment and that they will continue to do so even after the Plastic Free July.
The Mrs Malaysia World also looked back on her sweet memories in her journey on her campaign towards the betterment of the environment. She said that she started in her journey with no knowledge at all when she joined the Plastic Free July campaign in July 2020, until she later realized how these efforts resulted to positive impacts on both the people and the environment.
According to her, she has invested her time in reading and watching documentaries about topics on waste disposal and livestock farming for commercial use so that her knowledge and understanding on zero-waste lifestyle and sustainable living will deepen.
She added that as she continue to journey towards this goal, she also made a decision to become a vegetarian such that her negative impact on the environment will be limited as she take part in the preservation of natural resources.
Priyaa aims to launch EcoQueen, a business in collaboration with her friend with an objective to educate the public and promote the importance of sustainable living.
She described EcoQueen as a marketplace that gathers all local sustainable and conscious products join together in one place. Priyaa added that online shoppers could purchase their personal, beauty and lifestyle needs while also getting the knowledge towards stepping up in making better choices to save the planet on EcoQueen's blog site.