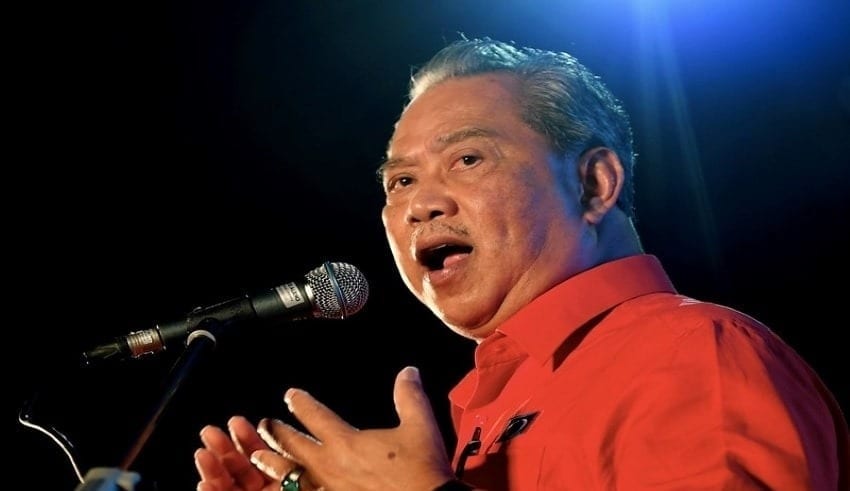 KUALA LUMPUR – Prime Minister Tan Sri Muhyiddin Yassin held a meeting today with the top brass of Perikatan Nasional (PN) government with the preparation of the preparation for the Dewan Rakyat session which will start tomorrow.
In a televised address yesterday, Muhyiddin said that he hopes all MPs can put aside their differences and unite for the sake of the country.
He also assured the public that the Perikatan government will find the best way to manage the current health crisis the country is facing as it aims to win the fight against Covid-19.
Muhyiddin who is also Bersatu president was seen practising the Covid-19 SOP by wearing face mask upon entering the hotel at around noon.
Several PN government leaders was seen attending the said meeting. Umno president Datuk Seri Dr Ahmad Zahid Hamidi, PAS president Datuk Seri Abdul Hadi Awang, MIC president Tan Sri SA Vigneswaran and MCA president Datuk Seri Dr Wee Ka Siong were also spotted entering the hotel.
According to MCA president Datuk Seri Dr Wee Ka Siong, that this is a normal meeting before the start of the Parliament session tomorrow to discuss the meeting agenda. Local media gathered in the area while observing the Covid-19 standard operating procedure while waiting for the updates from the closed door meeting.