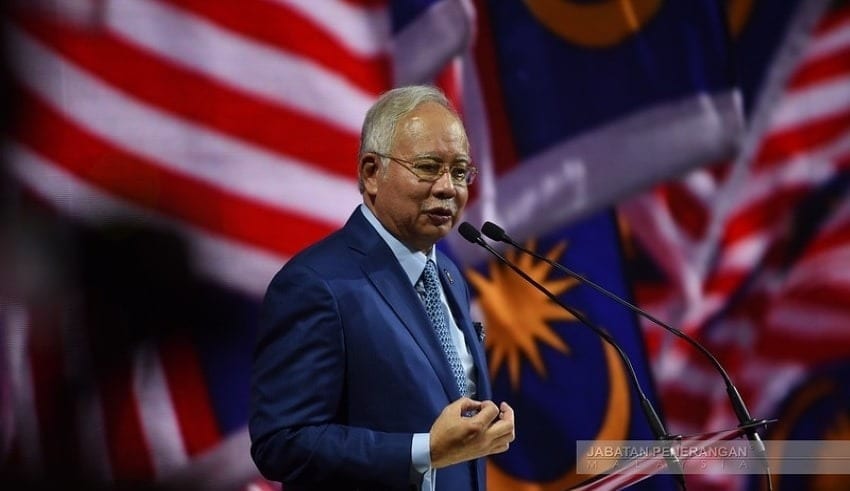 (C) Flickr,Foto Penerangan
KUALA LUMPUR – Former prime minister Datuk Seri Najib Razak has call for the people to exercise calmness following the controversial tweet of Dr Mahathir Mohamad regarding Muslim and France.
The Pekan MP said that the world "should calm down" and they should read his tweet in its full context.
The world shld calm down & read @chedetofficial statement in its full context. I'm sure he didn't mean exactly what he said. And even if he did, it's his personal opinion not Malaysia's.

In meantime, some1 shld take away all his social media accounts before he does more damage.

— Mohd Najib Tun Razak (@NajibRazak) October 30, 2020
Najib said that Mahathir did not mean exactly what he said and that even if he did, that's his personal opinion and not of Malaysia's.
However, Najib took a jab at the Langkawi MP, saying that someone should take away his social media accounts before he cause even more damage.
In a series of tweets posted yester, Mahathir said that Muslim have the right to become angry and to kill millions of French people for the masaccre of the past.
The attack in a Cathedral in Nice, France, saw three people getting killed while several others injured.
The twitter eventually deleted the tweet saying is it 'glorifying violence' thus violating their rules.
The attack in Nice comes after France is still reeling from the killing of a French teacher Samuel Paty by a man of Chechen origin.
The killings has resulted to many ordinary citzen displaying cartoons and the images have been widely displayed in support of the killed teacher. The move drew widespread anger in parts of the Muslim world, with some accusing of the French President of pursuing an anti-Islam agenda.
Related Article: https://www.theasianaffairs.com/malaysia/2020/10/31/mahathir-says-has-the-right-to-kill-french-twitter-deletes-post/