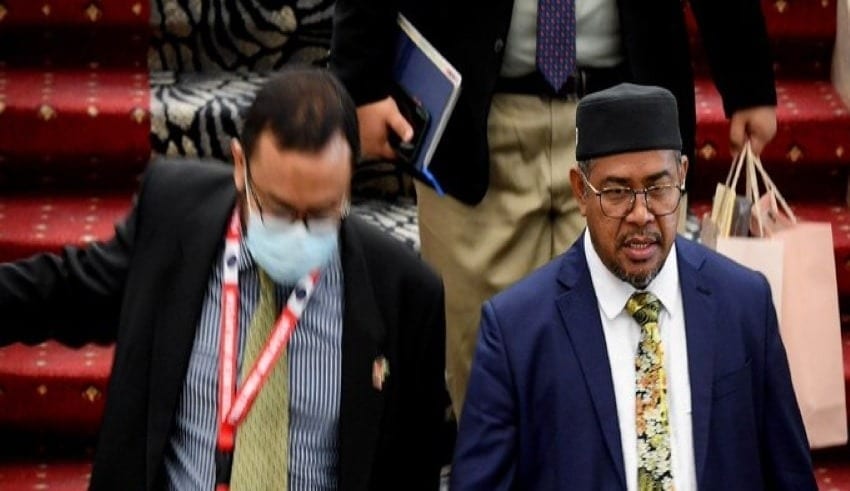 KUALA LUMPUR – The Attorney General (AG) today that the office will not be persecuting Datuk Mohd Khairuddin Aman Razali for his failure to undergo home quarantine after returning overseas because the Health Ministry did not issue such orders.
According to the Attorney General, the Prevention and Control of Infectious Diseases Act 1988 or Act 342 said that there must be a home surveillance order issued by the Health Ministry first before someone breach the home quarantine order.
The Attorney General added that the chamber decided to not prefer any charges against the Minister due to insufficient evidence and failing to to meet the required burden of proof.
Attorney General Tan Sri Idrus Harun also noted that the police had carried out an investigation against Khairuddin and it showed that the minister had visited on July 3 and went back to Malaysia on July 7.
Upon arrival at the Kuala Lumpur International Airport, he went on a health inspection and swab test with the result found to be negative.
Khairuddin was then authorised by an officer from the Health Ministry — appointed under Section 3 of the same 1988 law — to return him.
The Minister went on a second Covid-19 swab test on July 10 for the purpose of attending a ceremony at Istana Negara with the result also returning as negative.
A complainant had filed a police report against Khairuddin claiming that the minister allegedly defied a home quarantine order upon his return from Turkey with a quarantine period to run supposedly from July 7 to July 21.
On August 22, the Health Ministry said an enforcement officer has fined RM1,000 to Khairuddin for his failure to comply with rules under the 1988 law or Act 342. Under the National Security Council's Standard Operating Procedure, all returnees are tested on arrival and those with negative results must then serve out their 14-day quarantine while those who tested positive shall be sent to the hospital for further treatment.