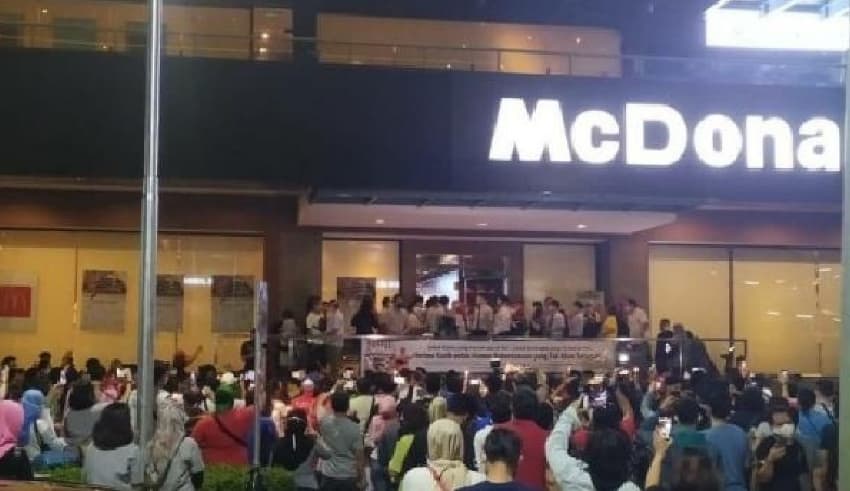 Last updated on May 7th, 2021 at 07:35 am
Considered to have violated the provisions of the Large-Scale Social Restrictions (PSBB) that are being imposed, McDonald's Sarinah management received sanctions imposed by the Jakarta Provincial Civil Service Police Unit (Satpol PP). Sanctions are given in the form of fines.
Earlier, according to Head of DKI Jakarta Province Satpol PP, Arifin, that McDonald's management Sarinah has been asked for clarification. Afterward, the Satpol PP assessed that the fast food outlets had been negligent because they let the crowd as stated in Governor Regulation No. 33 of 2020.
"The summons was made today, May 14, 2020. The management was cooperative and acknowledged its negligence," Arifin said, Thursday, May 14.
Furthermore, McDonald's management Sarinah has also been prepared to pay administrative sanctions in accordance with the written regulation. 41 of 2020 Article 7. The administrative fine that has been paid is Rp. 10,000,000 by the management of McDonald's Sarinah.
Arifin added that business people as well as the entire community in Jakarta to be more disciplined in undergoing the PSBB period. This is nothing else to break the chain of the spread of Covid-19 in the Capital City.
Previously, McDonald's fast-food restaurant outlets located in the Sarinah shopping center are permanently closed on May 10 at 22:00 WIB. The closure had to be done at the request of the manager of the Sarinah Building, which was going to carry out renovations.
Many people reacting to the outlet closure, because so many memories left there for Jakartans. On social media, at that night, a video of a crowd of residents without implementing physical distance who participated in the permanent ceremonial closure of Mcdonald's store in Sarinah.
Sanctions imposed on McDonald's are contained in Article 6 of the Governor Regulation (Pergub) No. 41 of 2020 concerning the imposition of sanctions for PSBB violators.