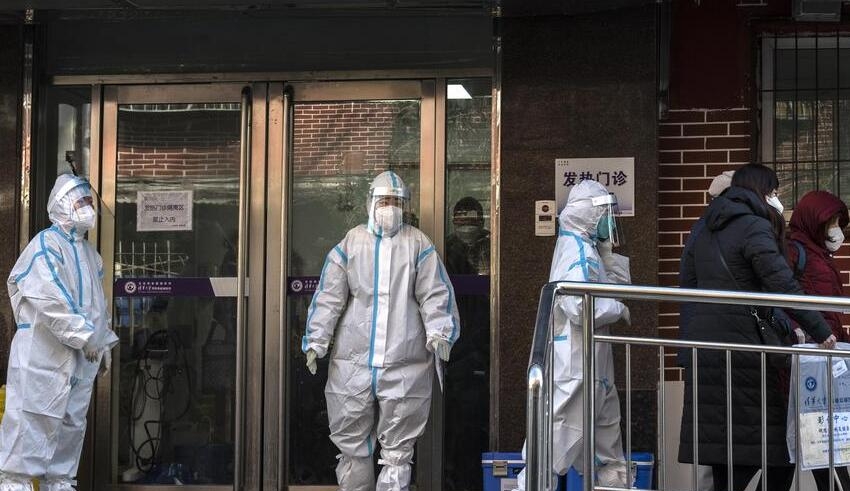 On Friday, December 23, the Department of Health (DOH) revealed the Philippines' first four cases of Omicron subvariant BF.7, which is responsible for the recent increase in illnesses in China.
"As of now, only four instances of BF.7 have been found in the country, and these cases are being recorded under Omicron BA.5" the Department of Health informed reporters through Viber.
The organization said that the subtype is "still listed as BA.5 by the World Health Organization" and will continue to be classed as Omicron. The WHO has labeled B7.7 as a "variant under surveillance," which indicates that the subvariant "shows transmission advantage relative to other circulating VOC lineages and contains additional genetic alterations known or believed to cause a shift in epidemiology or fitness advantage."
The Department of Health said that the initial cases of BF.7 in the nation originated in Metro Manila.
It is essential to understand that this is not the first time BF.7 has garnered media attention. In October, it began to displace the dominant varieties in the United States and other European nations. In October, the subvariant accounted for over 5% of U.S. cases and 7.26 % of UK cases.
The majority of people in the United States and Europe have previously been immunized against COVID-19 and received booster doses.
Keep Reading
Despite the identification of BF.7, the DOH reports that the number of infections in the United States has plateaued at 973 cases per day on average during the week of December 16-22, 2022.
This is 5% less than the previous week's report. On December 21, the country recorded a 21.73 percent utilization rate of all available COVID-19 beds; in addition, 10.57 percent of all COVID-19-related admissions, including those to the emergency room, were severe and critical admissions.
As a result of the high transmission rate of BF.7 owing to the large number of asymptomatic carriers, the Chinese government is unable to control the surge.
Similar to other Omicron subvariants, BF.7 is characterized by upper respiratory symptoms, including high fever, cough, sore throat, runny nose, and exhaustion. Some individuals may also develop gastrointestinal problems such as nausea and diarrhea.
"As Omicron has developed, new subvariants have emerged that are better able to evade protection from vaccination or previous infection. BF.7 is identical," according to The Conversation.
Although the presence of BF.7 is worrying, vaccination against COVID-19 and adherence to public health standards remain the most effective means of combating the virus.