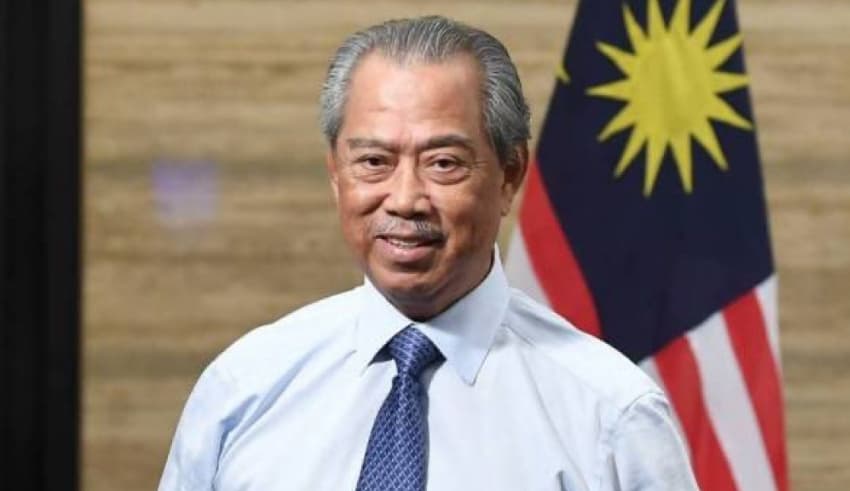 The Prime Minister's Office (PMO) stated that Tan Sri Muhyiddin Yassin was not involved in the contentious decision to require Riza Shahriz Abdul Aziz to withdraw from his money-laundering charges of more than US$ 248 million (RM1.08 billion today's exchange rate) of funds related to the 1MDB controversy.
In a brief comment, the PMO clarified that the decision was made by the lawyers and the convicted through their presence in the Chambers of the Attorney General (AGC).
The PM reiterates its position that it does not interfere with the dealings of the AGC and the judiciary in any decision involving criminal cases in that country , particularly high-profile cases.
In view of this, last July 5, 2019, Riza was charged with five counts of money laundering offenses in excess of US$248 million (RM1.08 billion) under Section 4(1)(a) of the Anti-Money Laundering and Anti-Terrorism Financing Act 2001 (AMLATFA)—the version of the law applicable at the time of the alleged crime from April 2011 to November 2012. When sentenced on each of the five charges, the sentence shall be a maximum of RM5 million in fine or a maximum of five years in jail or both.
Riza's allegations have not been raised in the light of the revised edition of the statute, which comes with harsher punishments, as he reportedly perpetrated the offences before the updated version of the legislation came into effect.
The newer version of the Anti-Money Laundering, Anti-Terrorism Financing and Proceeds of the Unlawful Act 2001 (AMLATFPUAA), which came into force from September 2014, is subject to a maximum sentence of 15 years in prison and a fine not less than five times the amount of illegal funds or RM5 million, whichever is higher.
The new Attorney General, Tan Sri Idrus Harun, stated that the agreement was decided in theory by his predecessor, Tan Sri Tommy Thomas, but he twice vehemently denied whether he would come up with what he termed a sweetheart offer with Riza.
Idrus had stated that this agreement will end in the Malaysian Government's estimated recovery of about US$ 108 million (subject to the actual profits from the disposal of properties and the reduction of related costs) to be allocated to the 1MDB Asset Recovery Trust Fund, which will be traceable to 1MDB by more than US$ 57 million and forfeited in April 2019 from Riza's co-ownership.
Earlier on May 14, the MACC announced that the transaction would result in an approximate US$ 107.3 million (RM465.3 million) recovery of foreign properties implicated in the crime by the Malaysian government.