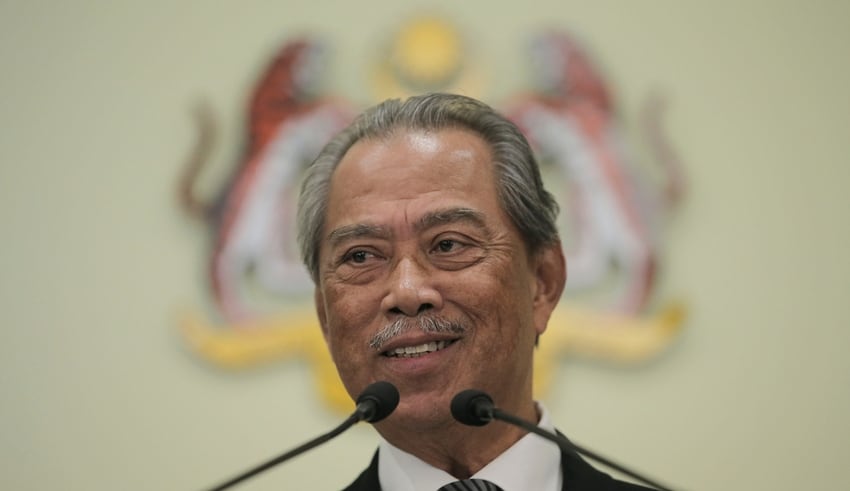 Noting so far that the current governing coalition had not displayed true coherence, Everyone should have come together to prevent disunity, which was one of the big shortcomings of PH.
In view of this, political observers have played down PPBM president Muhyiddin Yassin's possibility of bringing the party back to Pakatan Harapan (PH), the alliance that he abandoned before joining the new government of Perikatan Nasional (PN) with support from rival parties.
The Covid-19 crisis has unified the divided parties in the PN, at least for now, following recent negative remarks by some Umno members about the administration. Follwing that, Azmi Hassan, from Universiti Teknologi Malaysia, said it was accurate that PPBM wanted a alliance to survive, whether it was PH or PN. He said that moving back to PH was out of the question for Muhyiddin as long as the alliance was behind Mahathir.
Recently, PPBM deputy president Mukhriz Mahathir said returning to PH was PPBM's only option for survival, in the midst of reports that Umno's administration lost support from Muhyiddin whose assistance was crucial to establishing the new government last March. Mukhriz had also doubted the capacity of Muhyiddin to remain Prime Minister until the next general election.
But in order to thrive, Azmi said Muhyiddin had to find a way to regulate Umno or PAS. He shared that the Covid-19 crisis has made any attempt at a coup against Muhyiddin impossible for now.
The two parties, the country's largest political institutions rooted in Malay, last year inked the so-called charter, breaking decades of bitter rivalry.
Awang Azman noted that many top members of the Umno had come forward to condemn several of the decisions and policies of the government.
However, James Chin of the Asia Institute at the University of Tasmania, while also leaving out Muhyiddin's possibility of taking PPBM back to PH utter that the future of the prime minister was not really in danger.
Reviewing it, the new government has been a product of Malay ground's response to Pakatan Harapan, so I don't see Muhyiddin returning to PH to establish a more multiracial government.
As for staying in power, Muhyiddin only needs to satisfy his opponents by appointing them to key government positions or government-linked businesses and that the bigger problem was whether the PN could survive with too little time to plan for the next general election.