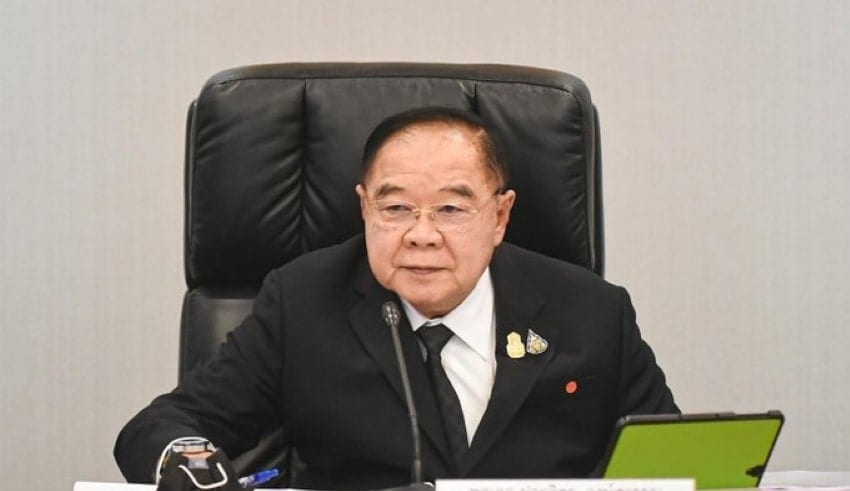 As the protesters want Prime Minister Prayut Chan-o-cha and his government to resign immediately in order to implement a new Constitution and to reform the monarchy, The youth-led demonstrators have held almost regular rallies in Bangkok and other cities for three weeks, prompting counter rallies by pro-royalist groups opposed to any reform of the monarchy.
The Prime Minister Prawit Wongsuwon urged country-wide provincial governors to help defend the monarchy and avoid fake news. The deputy PM also told them to promote the Sufficiency Economy Ideology at a video conference with Interior Minister Anupong Paojinda and the governors.
A strategy meeting ahead of the 2021 fiscal year was chaired by the Deputy Premier during which the tackling of illicit drugs, trafficking in human beings and the ailing economy were also discussed. Regarding the anti-fake news policy of the government, the deputy PM advised provincial governors to seek help from the government in pursuing the publishers and educating the public about the right facts.
Thailand rebutted by the group as saying that the accounts were suspended for breaching its Site Abuse and Spam Policies and instead blamed the reporting of government-backed accounts. Soon after the two accounts were restored, the Free Youth group's number of followers increased from 227,000 followers in less than 20 minutes to over 234,000. The Twitter account of Free Youth is thought to have played an important role this year in the anti-government demonstrations.
The group recently announced that they would rally at the Democracy Monument and launch a campaign urging members of the public to write to His Majesty the King to accompany their requests for the resignation of the prime minister, a rewrite of the charter and monarchy reform.
Related Article: https://www.theasianaffairs.com/thailand/2020/10/30/germanys-point-of-view-the-thailand-king-did-not-breach-the-law-on-politics/