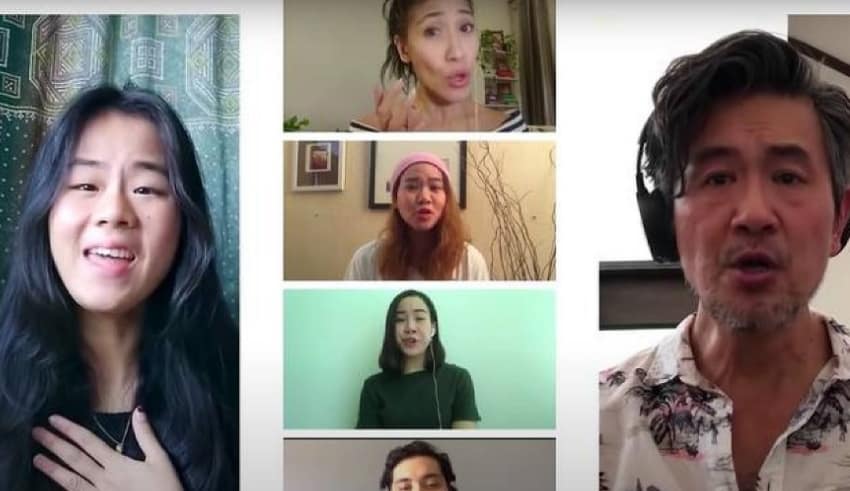 (C) The ASEAN Musical Theatre Project
During these challenging times, stage actors, singers, and musicians in the local theater industry from the ASEAN region have come together in a show of solidarity to perform Jonathan Larson's Seasons of Love.
The ASEAN Musical Theatre Project, helmed by Peter Ong and his team, have come up with an epic cover of the song made its debut on YouTube last night, It comprises of over 70 stage actors, singers and musicians across Southeast Asia.
"Covid-19 has affected the whole region and the world. The virus has decimated the performing arts in this region as well. No one is spared. Theatres have shut down. Performers, crew members, production companies, musicians, composers, writers, directors, costume makers, set builders, lighting operators, venue operators, and everyone else in the eco-system faces an uncertain future," says a statement on the official YouTube channel.
Theatre performers from Malaysia, Singapore, Indonesia, Thailand, Vietnam and Philippines have come together to show that each country is standing side by side and no one will be left behind. Every country in the ASEAN region should come and face the future together not just as a collective or industry or even a country. But as a region.