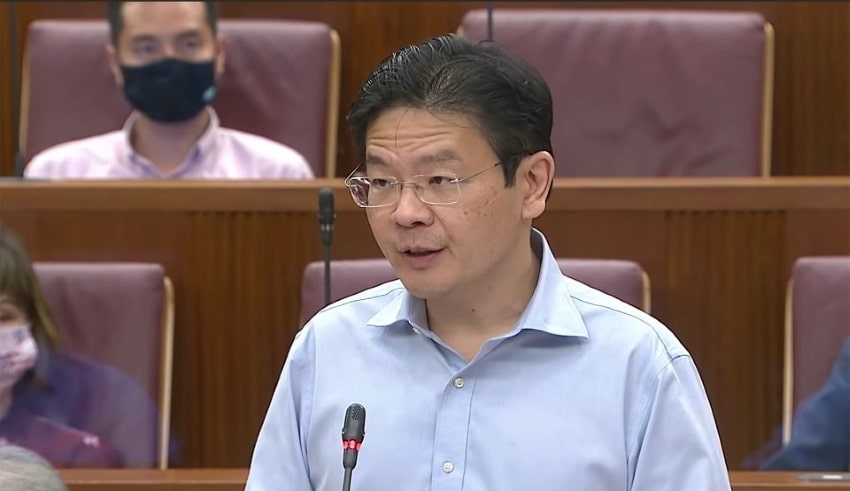 SINGAPORE: In some Western cultures, gender identity concerns have become fiercely disputed sources of division, and Singapore should not import these cultural wars, Education Minister Lawrence Wong said on Monday (Feb 1).
Mr. Wong responded to a parliamentary question from Sengkang Workers' Party MP He Tingru about the policies and guidelines of the Ministry of Education (MOE) on students with gender dysphoria; how often policies and approaches are reviewed; and the degree of autonomy schools have over setting these policies and approaches.
This comes after an 18-year-old student said on January 14 in a Reddit post that the Ministry of Education had interfered with her treatment, stopping her from having a referral letter from a doctor to start hormone therapy.
Two days later, MOE refuted these allegations, claiming that it was "not true" that it interfered with the hormonal care of the student.
Three people, aged 19 to 32, were arrested on January 26 after a demonstration against transphobia was held outside the MOE building. Police said the three were detained for allegedly engaging without a permit in a public assembly.

"I recognise how strongly some people feel about this issue. We welcome continued dialogue and feedback, and will strive to provide a supportive environment in schools to support our students holistically," said Mr Wong in Parliament.
"Issues of gender identity have become bitterly contested sources of division in the culture wars in some Western countries and societies. We should not import these culture wars into Singapore, or allow issues of gender identity to divide our society."
Mr. Wong also reiterated the previous statement by MOE that all medical care decisions, including the use of hormone replacement therapy, ultimately rely on medical practitioners, the individual with gender dysphoria, and their families.
He added that where anyone below 21 is concerned, parental consent is also needed before any hormonal treatment can begin.
"Such medical decisions are beyond the purview of MOE or any educational institution."
The Education Ministry's focus is "on the school environment and the students involved", said Mr Wong. "Schools are a common space for all students regardless of their backgrounds and circumstances. We have a duty of care to every student."