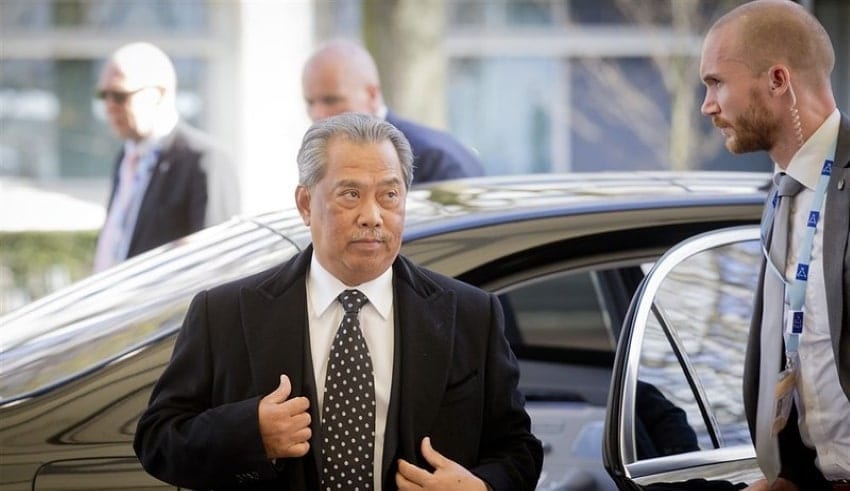 (C) Flickr, Nuclear Security Summit 2014
PETALING JAYA: According to the DAP, police reports will be filed against Prime Minister Muhyiddin Yassin and his Cabinet for refusing to allow Parliament to sit during the emergency despite the King's order.
Lim Guan Eng, the party's secretary-general, said Muhyiddin and the Cabinet were "stubbornly refusing" to heed the King's order to reconvene Parliament.
Since the King has already expressed that even when the emergency is in force, Parliament can convene at a date he deems appropriate, based on advice from the prime minister, there is no reason for the Prime Minister not to give an early date.
(1/2) pic.twitter.com/wgGoKW14ER

— Lim Guan Eng (@guanenglim) March 8, 2021
"Such refusal is not only an act of treachery against democracy but also 'lese majeste' against the King," he said in a statement today.
The Bagan MP also blasted de facto law minister Takiyuddin Hassan for making a ludicrous remark about the ongoing postponement of Parliamentary sessions.
"It is dishonest for Takiyuddin to claim that the provisions relating to the summoning, proroguing and dissolution of Parliament in the Federal Constitution shall have no effect when an emergency is in force under Article 14(1) of the Emergency (Essential Powers) Ordinance 2021," he said.
Takiyuddin, according to Lim, decided to deceive the public by omitting key terms from the Emergency ordinance, such as "on a date as the King considers necessary."
"There is no excuse for the prime minister not to offer an early date because the King has already stated that Parliament will convene on any date he considers necessary, based on advice from the prime minister, even while the emergency is in effect.
"Takiyuddin should stop being deceptive and evasive by defying the will of both the King and the rakyat."
Takiyuddin, he said, should instead accept the call for Parliament to be convened by a majority of MPs from both the opposition and the current government.
"For Takiyuddin to further claim that the government did not want to expose MPs to unnecessary risks as many of them fall in the high-risk group for Covid-19, with 77 MPs aged between 61 and 69, 19 between 70 and 79 and four aged 80 and above, is an insult to our intelligence. What is the use of vaccination then?"
He went on to say that while no MP has contracted Covid-19 in Parliament, many have been affected outside of it.
"There is no rationale for suspending Parliament except to ensure the survival of the current government and the prime minister, who is not confident that he still retains his Parliamentary majority," he added.