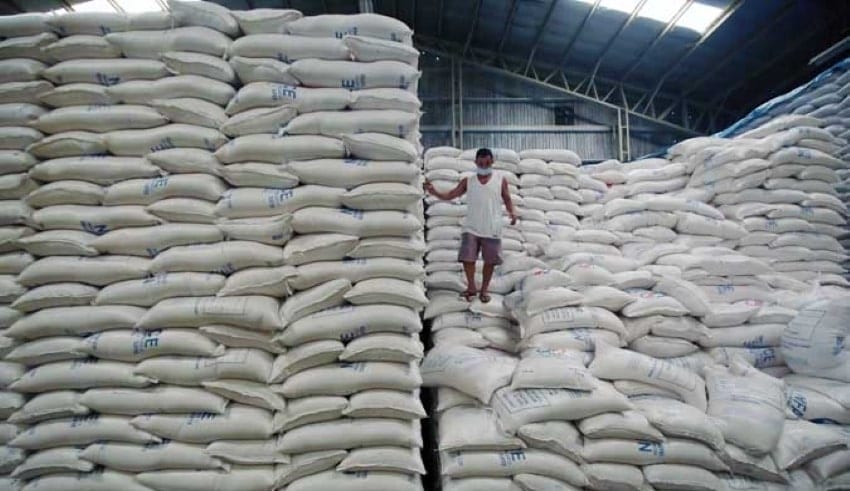 During the coronavirus disease 2019 (COVID-19) pandemic, Trade Secretary Ramon M. Lopez is calling for rice to be added to a list of vital products excluded from restrictive trade measures in the Association of Southeast Asian Nations (ASEAN).
To avoid supply disruption during the COVID-19 pandemic, the ten member states signed a memorandum of understanding in November promising to refrain from new and unnecessary non-tariff trade measures on a list of 152 vital goods, mainly medical items.
During an online meeting with ASEAN economic ministers on March 2-3, Mr. Lopez called for the inclusion of staple foods like rice in a possible expanded list, according to a press release from the Department of Trade and Industry (DTI).
"It is imperative for ASEAN to show to our stakeholders that Member States are determined to ensure the smooth flow of these essential goods in these challenging times," he said.
"In fact, even in normal circumstances, it is incumbent upon Member States to refrain from implementing unnecessary non-tariff trade measures."
The ASEAN economic ministers are considering including food and agricultural products on the list of critical goods.
In the event of a public health emergency, member states can also enforce sanctions, but they must comply with foreign trade obligations.
According to a joint report by the United Nations Economic and Social Commission for Asia and the Pacific and the United Nations Conference on Trade and Development, more Philippine companies recorded burdensome non-tariff measures in 2019 than companies in other Asia-Pacific economies.
Meanwhile, the Treasury Department is promoting efforts to lower tariffs and remove other non-tariff barriers on food goods as a means of containing the near-term increase in consumer prices.

In a recent economic bulletin, Finance Undersecretary Gil S. Beltran said that unless supply problems are resolved immediately, inflation will continue to rise in the coming months."Likewise, the price rise is due mainly to regulated products with high tariff rates and non-tariff barriers… Economic decision makers need to ease these protective barriers to provide more competition to heavily protected domestic suppliers," he added.