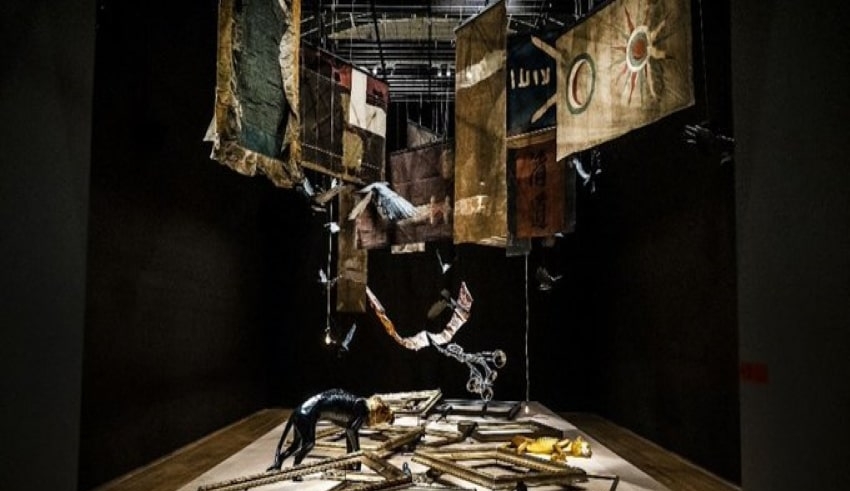 Amsterdam – In a groundbreaking exhibition at Amsterdam's Rijksmuseum, artifacts depicting Indonesia's battle for independence from the Dutch include a bullet-torn shirt and images of liberation fighters.
"Revolusi! Indonesian Independent" opens to the public on Friday, organizers say, and aims to "start a conversation" about a difficult relationship that existed between the Netherlands and one of its most treasured possessions.
The goal is to study the Southeast Asian country's struggle for freedom from its declaration of independence in August 1945 to Dutch recognition in 1949 after four years of violent conflict from both Indonesian and Dutch viewpoints.
At a preview, Rijksmuseum director Taco Dibbits has remarked, "We really wanted to highlight these human stories that offer shards of this really crucial moment."
"We wanted to show it and have a discussion about it."
Related Posts
Objects belonging to 23 eyewitnesses of Indonesia's battle for independence are on display in this exhibition.
A bullet-ridden shirt belonging to Tjokorda Rai Pudak, a 42-year-old Indonesian independence warrior who was shot dead on October 9, 1946, a day after he was detained by Balinese militia assisted by Dutch forces, is one of the most tragic items on display.
Another is Mohammad Toha's little watercolor drawings, which he painted when he was 11 years old and captured the arrival of Dutch colonial soldiers in Yogyakarta, Java, in December 1948.
Dutch bombers over the city, Dutch paratroopers landing, and victims at a funeral are depicted in the aquarelle paintings, which were so small that they could not be found.
A morning cloak created out of silk maps that has been used by the British troops by Dutch lady Jeanne Van Leur-de Loos is also on display.
Bonnie Triyana, an Indonesian historian and the exhibition's guest curator, remarked, "The more you share these stories, the closer you go to the past."