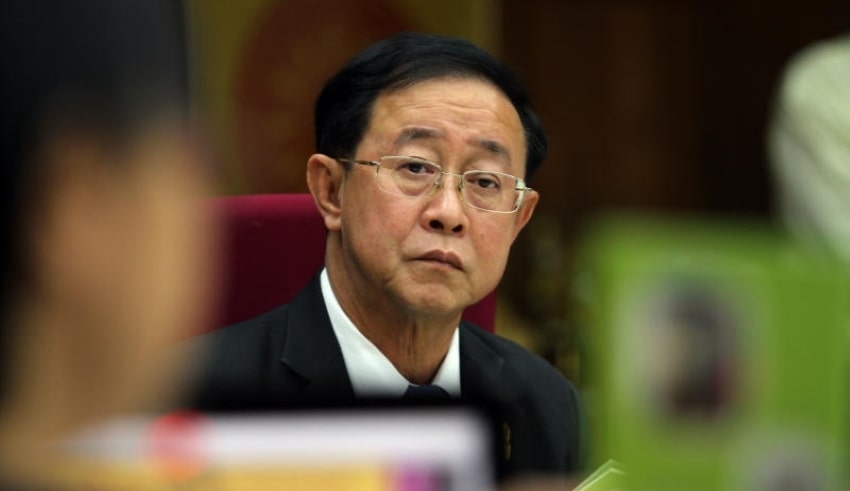 The announcement of Arkhom Termpittayapaisith, the former transport minister as the new finance minister earned blanket praise from business and academic circles, praising the announcement as bringing much-needed stability to the ministry 's recent turmoil.
Mr. Arkhom is expected to bring his vast experience in the private and public sector to the ministry at a critical time when it has become a top government priority to handle the billions of baht in stimulus funds, and the abrupt resignation of his predecessor stymied the roll-out of much-needed aid money.
The Senior Executive Vice-President of Kasikornbank, Chongrak Rattanapian, said the official appointment of the new finance minister would complete the economic team of the government and help continue to push economic policies.
The addition would generate public and investor trust with a full economic team and government preparation.
Mr. Chongrak said it should be a top priority for the finance ministry and the government at large to assist both individuals and companies affected by the coronavirus. For the longer term , the government should accelerate its infrastructure investment programme and improve economic growth.
The Chairwoman of the Thai National Shippers' Council, Ghanyapad Tantipipatpong, said Mr Arkhom is a knowledgeable and professional person and should be accepted by the business. She called on the new minister to put in place steps to reduce the cost of production for enterprises; to tackle laws and regulations to streamline business operations; and to encourage the private sector to settle contracts for services and raw materials in US dollars instead of baht.
In view of this, The new finance minister, Kalin Sarasin, chairman of the Thai Chamber of Commerce, suggested endorsing the extension of additional financial assistance to workers left unemployed by force majeure. Employees who are left unemployed because of force majeure, such as in the case of an epidemic, will be entitled to demand 62 percent of their daily salaries under the Social Security Fund, up to 15,000 baht a month, although employers are unable to close for more than 90 days.
Given his work experience with many political camps, Mr Arkhom should also be able to bear political pressure. Deputy Prime Minister Supattanapong Punmeechaow has been guided by the fiscal policy process and Mr Arkhom 's appointment signifies continuity of the expected policies.
Related Article: https://www.theasianaffairs.com/thailand/2020/10/03/a-dismissed-speculation-for-arkhom-termpittayapaisith/