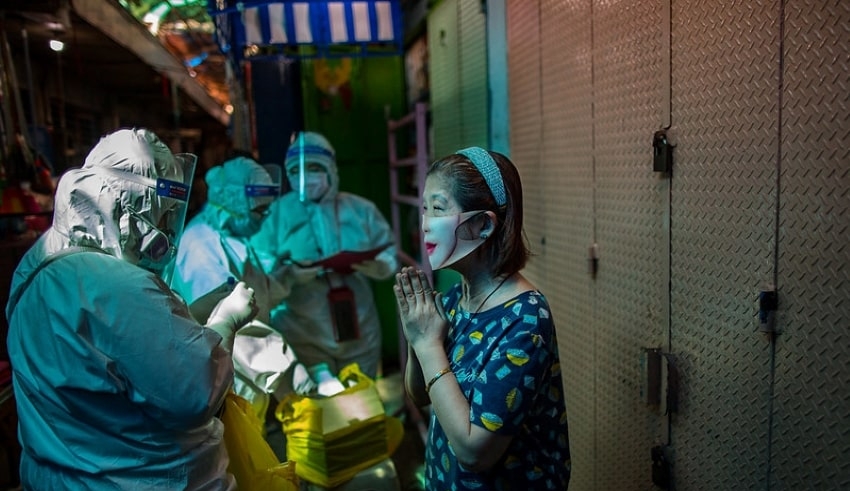 (C) Flickr, IAPB/VISION 2020
The State Intelligence Agency (BIN) of Indonesia opened their voices about the accuracy of the results of the COVID-19 virus swab test it that being carried out. They also said about the equipment being used to carry out the swab test was following laboratory protocol standards.
Deputy VII BIN Wawan Hari Purwanto said BIN uses two RT PCR kits of the Qiagen type from Germany and Thermo Scientific from America. The equipment has passed the certification process by international agencies and is declared fit for the standard.
"In conducting the specimen test process, the BIN laboratory uses two types of RT PCR machines. Namely, the Qiagen type from Germany and the Thermo Scientific type from the United States and have a BSL-2 Lab certificate which has designed to follow standard laboratory protocols the certification process has carried out by an international certification body, World Bio Haztec (Singapore). As well as collaborating with LBM Eijkman for standard results so that they are suitable for use in reverse transcriptase-polymerase chain reaction (RT-PCR) analysis according to standards, "said Wawan, Monday, September 28.
Wawan explained that BIN had implemented a standard threshold for PCR test results that is higher than other institutions. It is applied to prevent people without symptoms from passing the screening.
Wawan also explained that the phenomenon of positive results turning negative is not new. BIN also explained that the BIN Medical Intelligence Strategic Analyst Board is included in the intelligence network at WHO.
BIN Medical Intelligence Strategic Analysis Council said the phenomenon of positive results turning negative is due to several factors.
First, the remaining RNA / protein (viral microorganisms) has been very little or even nearly lost so that it is no longer detectable.
"Moreover, subjects without clinical symptoms and tested on different days. OTG / asymptomatic approaching recovery has the potential to have this phenomenon," said Wawan.
Second, there is a pre-analytic bias, where samples are taken by two different people with different quality of training and different standard operating procedures in several laboratories so that the swab cell samples containing the COVID-19 virus are not taken and contaminated.
Third, reagent sensitivity can be different, especially for patients whose CQ / CT values are close to 40.
According to Wawan, these three factors caused the difference in the results of the swab test. Wawan guaranteed that the condition of the equipment, methods, and test kit used by BIN is the best standard in testing COVID-19 samples.