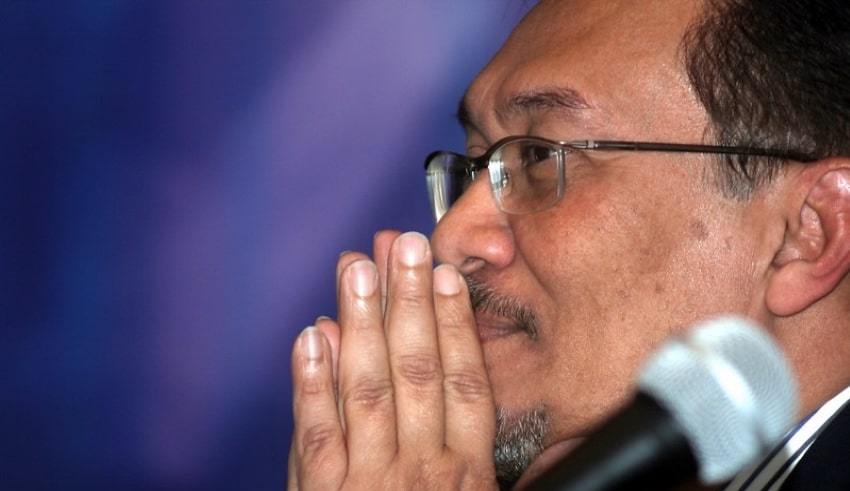 PETALING JAYA – Parti Keadilan Rakyat (PKR) respects Sabah's decision in yesterday's election, says PKR President Datuk Seri Anwar Ibrahim.
Gabungan Rakyat Sabah (GRS) was able to secure a simple majority win and the right to form a new state government.
According to Anwar, The people of Sabah has fulfilled their responsibility despite the country in recovery movement control order (RMCO).
The Opposition leader said that he hoped the processing of the new state government will be facilitated in a peaceful and wise manner.
Anwar also congratulated their partners in Warisan Plus for winning over 23 seats, Dap by 6 seats and United Progressive Kinabalu Organisation for their win.
He also congratulated Sabah PKR chairman Datuk Christina Liew for defending the two seats won in the previous election.
PKR won only two of the seven candidates in Peto Galim and Lew.
Anwar also urged all parties, candidates and its leaders who participated in the Sabah election to comply with the Health Ministry's order to undergo Covid-19 test and quarantine to curb the spread of the virus. GRS, who comprises of PN, BN and Parti Bersatu Sabah (PBS) won the simple majority of 38 seats while Warisan Plus were able to obtained 32 seats.
Related Article: https://www.theasianaffairs.com/malaysia/2020/09/26/dr-mahathir-anwar-must-prove-he-has-the-majority-to-form-govt/