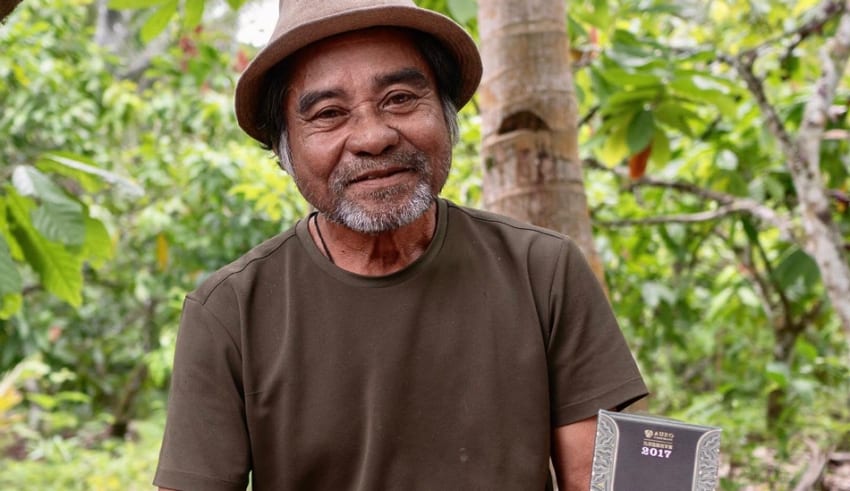 Here's the proudly Filipino bean-to-bar chocolate, Auro Chocolate which is an award winning, that manufactures fine cacao and chocolate from Mindanao farming partners made from directly sourced beans. We buy our higher value beans to promote quality and give farmers the opportunity to raise their living standards.
At their new factory in Calamba, Laguna, which is fitted with the latest technology and certifications (HACCP, HALAL), they passionately craft all of the products from scratch.
Their dedication to quality and creativity enables them to respect the distinctive flavors of heirloom cacao and use time-honored techniques to turn these into original recipes.
Through this, Auro Chocolate based in Mindanao has become the first Filipino company to supply cacao beans to Europe with the first shipment completed last week. Last April 16, Auro sent Belgium 20,000 kilos of 5 varieties of premium cacao beans, the DTI said in one statement. Last year, European chocolate manufacturers visited cacao farms in Mindanao like Silva Cacao who took the produce to Belgium.
Chocolate makers can bring out the best of flavors in each quality of cacao by adding their own magic – from fruity to floral, to nutty, to woody, to caramel and much more. Chocolate lovers around Europe will be in for a surprise, "said Katrien Delaet, general manager of Silva Cacao. Auro Chocolate said its cacao was of single origin, while its chocolate goods were made from Mindanao beans.
Not only that, In the prestigious Salon du Chocolat, or the International Cocoa Awards, a Filipino farmer was given an honor.
Jose Saguban won the Top 20 Best Cocoa Beans Key Award in the World, coming second in the Asia Pacific field. At the awards ceremony in Paris, France, Saguban, known as "Mang Jose," attended and blown by the recognition.
A native of Paquibato, Davao, Saguban is a farming partner of Auro Chocolate, a homegrown brand. Auro Chocolate's co-founder and managing director, Kelly Go expressed that it was Mang Jose's love for cocoa beans that inspired them to work with him.
Government officials are likewise proud of the new achievement by Saguban and Auro Candy. It's really time for people to know about chocolate, the filipino cocoa beans, we're top-class, particularly people back home.
Agriculture Assistant Secretary Waldo Carpio believes that the inclusion of the Philippines in the International Cocoa Awards will help improve the economy of the country.
Other brands in the case are Malagos Chocolate, Theo and Philo, Kablon Farms, Coscao, Guilang Tableya, Nutri Rich, Coco Dolce, MS3, Tablea, and Co Chocolat.
Filipinos are rising from their unwavering hardwork in terms of agriculture.
Mabuhay, Farmers!