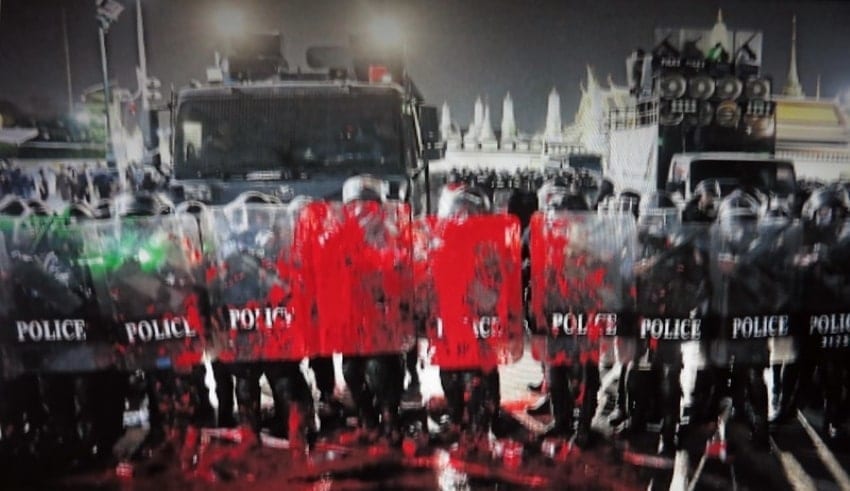 (C) Flickr, the foreign photographer
The saga never stops as the will against government fights continued in the midst of extra-close security recently at four areas in Bangkok and Nonthaburi, following last Sunday's conflict between nonconformists drove by Redem (Restart Democracy) and group control police.
Around 20 to 40 nonconformists including Piyarat "Toto" Chongthep, head of the supportive of government bunch We Volunteer (WeVo), were captured yesterday. Three police were harmed, as indicated by a police source.
The gatherings of demonstrators from Redem, the People Go Network, Archeewa Mai Ao Phadet Kan (Vocational Students Against Dictatorship) and Naew Ruam Daeng Kao Na (United Front of Progressive Red) turned out in the early evening at their rendevous focuses for a walk to their objections. In fact, of the four gatherings, the Redem-drove action was firmly observed by police.
The Redem bunch had conflicted with revolt police and hostile to government nonconformists before the first Infantry Regiment military enclosure, King's Guard and outside Din Daeng and Suthisarn police headquarters. The Police had utilized elastic projectiles interestingly just as poisonous gas and a water cannon with many police and dissenters harmed following the conflict.
Redem dissenters met yesterday at Lat Phrao convergence and walked to the Criminal Court on Ratchadaphisek Road where they intended to dump trash.
Razor wire was raised at the court compound and enormous nets were introduced to hinder any articles which they tossed into the compound.
Another thing, the social occasion about 5pm and walking since 6pm, the gathering showed up external the court right away before 7pm.
Morever, They later put a match to the trash they unloaded under the image of His Majesty the King, before a gathering of the nonconformists quenched the fire. That's why some moved up the base of the image to connect a model court warrant which says they reserved the options to get together.