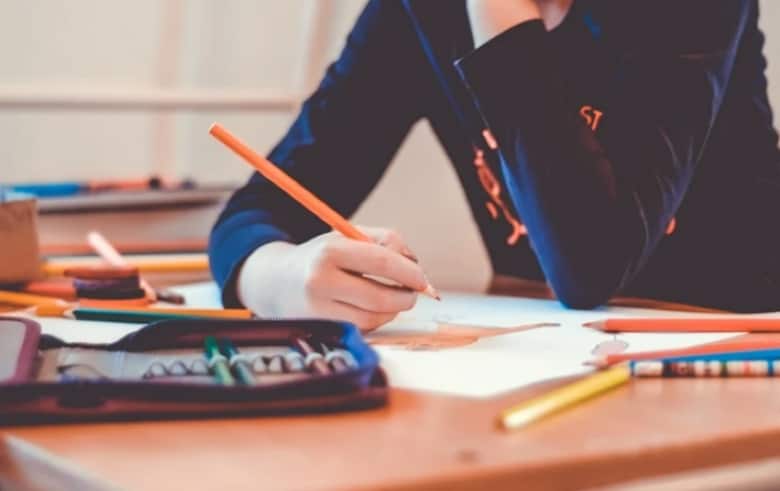 The education gap dividing the haves and the have nots threatens to become worse as schools go to online classes due to Covid-19. When the virus first hit Thailand, schools were quickly shut down.
But as the Covid-19 situation has been under control to an extent, the Education Ministry's Office of Basic Education Commission (Obec) decided to let individual schools decide whether they should re-open. Or opting for online classrooms and anything in between. "There are schools in urban, in rural and in remote areas. Since we believe one size won't fit all, we have decided to let each school make its own decision. With students' safety as the bottom line," said Obec secretary-general Amnat Wichayanuwat.
According to a survey, many students living in remote areas of the country did not have access to the internet. Conducted by Kasetsart University, a survey of 678 public and private school teachers in 67 provinces found 66 % of students do not have access to a computer or the internet. Furthermore about 36% of students don't have a smartphone. The teachers concluded that only about 45% percent of students nationwide had the ability to attend online classes.
To curb the spread of Covid-19, the Education Ministry postponed the start of the new semester from May 16 to July 1. The ministry also instructed both state and private schools to opt for online classes or distance-learning TV (DLTV). The experiment in distance learning for students in primary and junior secondary levels will run from May 18 to June 30.
However, a teacher from Kamphaeng Phet's Muang district said online learning was out of question at her school. "Even watching DLTV can be difficult for families who have just one television but many children," she said, speaking on condition of anonymity. Most of the students in her school come from sugarcane-farming families. Their parents work from dawn till dusk, leaving them little or no time supervise their children's study at home. "From my experience, it is difficult to get young children to focus on a screen. You can't get kids from kindergarten to Pathom 3 level to even sit still," she said, adding that students would only cover 30 percent of the curriculum if her school adopted DLTV learning.Her school has 153 students from kindergarten to Pathom 6 levels. Social-distancing measures can be easily applied," she said, adding that since hardly anybody leaves the community area, the risk of Covid-19 infections was low. Kampheng Phet province has not had a single Covid-19 case to date.
Thailand Covid19 Updates
Confirmed Cases: 2,987
Recovered Cases: 2,740
Death Toll: 54