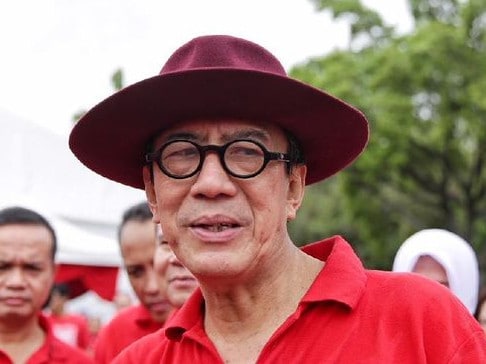 The Joint Team's findings stating that there were asynchronous data on the Immigration Crossing Application in the Immigration Management Information System (SIMKIM) from December 23, 2019 to January 10, 2020 drew public reaction.
Minister of Law and Human Rights (Menkumham), Yasonna Laoly was urged to resign from his position because as many as 120,661 crossing data were not detected entering Indonesia through terminal 2F of Soekarno Hatta Airport. Their crossings were not recorded because data in the field was not sent to the local server and the Pusdakim server at the Directorate General of Immigration.
Trisakti University Criminal Law Lecturer Abdul Fickar Hadjar considered Yasonna not to carry out his mandate as a minister in a professional and responsible manner.
"Menkumham (Yasonna) must be responsible, must resign or be pushed back because it seems it has gone out of concentration. Besides also often mixing party interests with the interests of the state and the public interest," Fickar said, Wednesday (19/2).
"Menkumham is in the zone of conflict of interest and must resign," he added.
Separately, the Indonesian Corruption Watch (ICW) researcher, Kurnia Ramadhana, dismissed the Joint Team's conclusions regarding the truth of the information submitted by Yasonna regarding the confusion regarding the existence of Harun Masiku.
Kurnia viewed the misinformation that had been conveyed by Yasonna made the investigation being carried out by the Corruption Eradication Commission (KPK) hampered.
"With such data errors it should have made President Joko Widodo rebuke Yasonna," he said.
Previously, the Joint Team Member, Syofian Kurniawan who was also the Head of the Communication and Information Investigation Section, said that Harun had indeed entered Indonesia on 7 January 2020. However, Harun's arrival was not detected because the data at Terminal 2 F of Soekarno Hatta Airport was not sent to the local server and the Central server Immigration Data (Pusdakim).
He explained, It was caused by misconfiguration of Uniform Resource Locator (URL) when upgrading or updating SIMKIM V.1 to SIMKIM v.2 on December 23, 2019.
According to Syofian, his team's findings confirmed what Yasonna had said before, which was about the restructuring of SIMKIM.
"Based on the facts found, it can be concluded that the information conveyed by the Minister is information that is actually sourced from SIMKIM data at the Directorate General of Immigration and not on the PC Terminal 2F counter data at Soetta Airport," Syofian said.