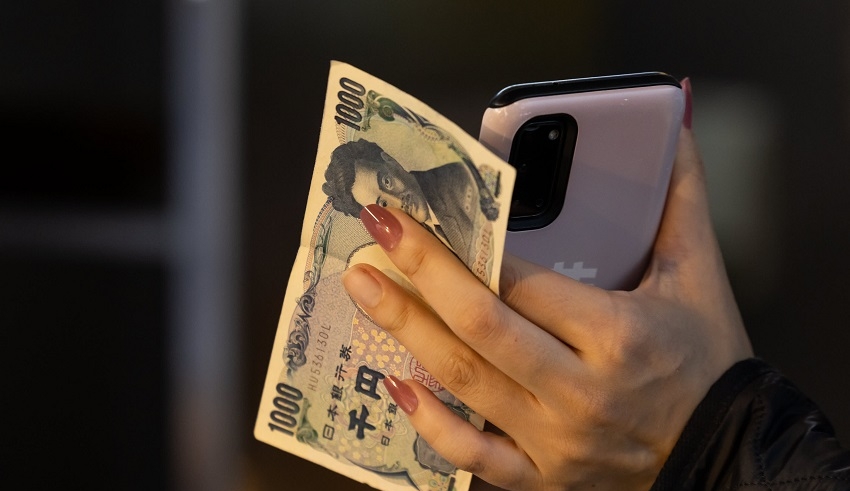 The yen jumped on the government's report. It might soon revise a joint statement with the Bank of Japan (BOJ) for the latter's inflation target.
On Monday, the yen rose on the news that the Japanese government will revise a joint declaration with the Bank of Japan (BOJ), regarding the inflation target. This could open the door to a change in the BOJ's loose monetary policy.
After touching a high of 135.80 in the previous session, the yen was 0.6% stronger at 135.91 per $1.
Fumio Kishida, Prime Minister of Japan, is trying to make the BOJ's inflation target of 2% more flexible by revising the decade-old joint statement it has with the central bank. Kyodo news agency reported Saturday.
The BOJ is now committed to meeting its inflation target "at earliest possible date". However, the BOJ has maintained its dovish monetary policies. This stance, and the resulting interest rates differentials with the rest of the world, has caused the yen's plunge to more than 15%.
Vishnu Varathan (head of economics and strategy, Mizuho Bank) stated that while this may provide flexibility in a timely manner, it does not bind monetary policies one way or the other.
"So at the end, it doesn't necessarily have an immediate or an outsized effect on the yen. At least, until clarity on intent and execution emerges."
The dollar fell in early Asia trade. Sterling last 0.299% was higher at $1.2175 after falling 1% last Week as investors believed that the Bank of England might be nearing the end of its rate-hike cycle.
The euro rose 0.4% to $1.0598 while the Aussie gained 0.2% to $0.6703. The U.S. Dollar index fell 0.18% to 104.62.
Last week, the BoE (the Federal Reserve), the European Central Bank and the European Central Bank (ECB), each raised rates by 50 basis points. 
The Fed and the ECB delivered hawkish messages, pledging further hikes and pledging to do so even if it would hurt growth.
U.S. business activity declined further in December, as new orders fell to their lowest level in nearly 2-1/2 years. S&P Global released its flash U.S. CompositePMI Output Index on Friday.