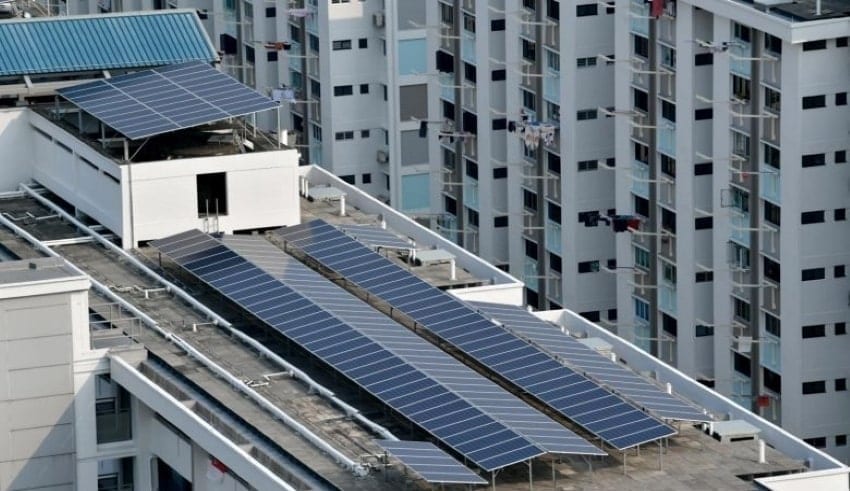 SINGAPORE – Going very green seems to offer up to US$1 trillion (S$1.35 trillion) in annual financial benefits to South-East Asian economies by 2030, a report by Bain and Company, a global administration consultancy firm, said in particular on Thursday (Nov 26).
According to the writers, greater investment in renewable energy, reduced consumption and better waste management, less unhealthy crop-growing practices and enhanced urban planning are among the areas that could provide economies with new growth opportunities and higher efficiencies and savings.

But change needs to take place rapidly as risks to climate change increase along with increasing environmental and human health threats from deforestation, air pollution and growing garbage mountains, particularly plastic waste.
Southeast Asia is ramping up #sustainability efforts after a slow start, and has the potential to leapfrog to a greener 2030. We've launched our Global Sustainability Innovation Centre to spearhead this sustainability transformation. https://t.co/zwv6oKKiEL pic.twitter.com/WC6n151QWT

— Bain & Company (@BainAlerts) November 26, 2020
However as risks to climate change increase along with rising threats to environmental and human health from deforestation, air pollution and growing garbage mountains, especially plastic waste, change needs to take place rapidly.
In addition to the paper, in Singapore, Bain also launched its Global Sustainability Innovation Centre (GSIC), which aims to advise businesses on how to adapt to a less polluting and more productive environment.
"The green economy is here already," said Mr Dale Hardcastle, co-author of the report and co-director of GSIC. "We strongly believe that South-east Asia really needs to be much bolder in its ambition," he told a media roundtable.
The authors said that from its recovery fund and budgets for 2021 to 2027, the European Union has dedicated approximately US$600 billion to renewable investment and green industries.
Over the next four years, US President-elect Joe Biden has also vowed to spend US$2 trillion on investments in renewable energy, infrastructure and car innovation.
Although ASEAN countries have not concentrated on spending on green stimulus, that is beginning to change, the authors add.
Governments are seeing what other regions are doing in terms of green stimulus programs, plus China, Japan and others' mid-century net-zero emissions targets that will push investments away from fossil fuel pollution.